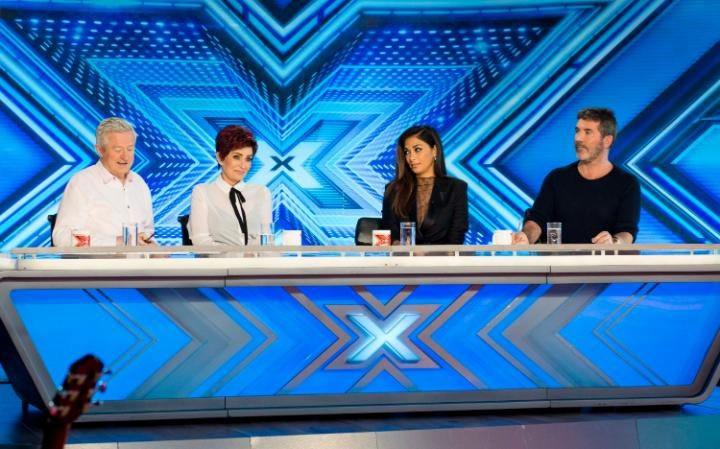 X-Factor judge Sharon Osbourne has sensationally attacked fellow ITV talent show The Voice, calling its chair-swivelling concept a "gimmick" and brandishing its contestants "toads" and adding "half of them are backing singers".
The famously forthright TV personality launched the tirade alongside fellow X-Factor judge Louis Walsh in an interview with the Radio Times ahead of the show's fourteenth series, set to begin this Saturday (2 September).
"The Voice is a gimmick with the twisty chairs. I love the judges and if I was asked to do it and didn't have The X Factor, course I'd do it," she told the magazine.
"But you cannot judge talent on voice alone because if Mick Jagger was up there nobody would turn around. It's not just about the voice. They have all these toads up there and I'm sorry half of them are backing singers.
"That's why no stars have come from the show."
She's not wrong. The Voice has struggled produce winners destined for stardom no matter if it's from the US, UK or any other version of the show.
Since the show started in the UK on BBC One in 2012, there have been six winners: Leanne Mitchell, Andrea Begley, Jermain Jackman, Stevie McCrorie, Kevin Simm and Mo Adeniran. They've not exactly been Little Mix in terms of their success have they?
Walsh backed up Osbourne's assessment, saying: "The panel on The Voice UK are good — I'm a big fan of Tom Jones, but The X Factor is a much better show."
Osbourne has been vocal about talent shows before, referencing The Voice while talking about them on Conan O'Brien's US chat show last year.
"They've all got something wrong — they've either got one lung, one kidney, or they came out like this or like that and they've all got somebody sick in hospital," she said. "And it's like, oh Lord, just shut up and sing. But then when they sing, it's like, please stop it. I can't take it any more. And it doesn't matter whether the chair revolves or you look at them or you don't look at them - because they're making it like it's just 'the voice'
"'Everything that matters is the voice'. Well hold on here, that's great when you're butt f**kin ugly and you're, like, 9000 pounds - what the f**k are we gonna do with you?".
X-Factor returns with the audition stage this Saturday (2 September) at 8pm.