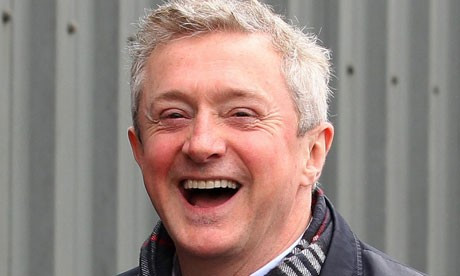 Louis Walsh is to return to The X Factor for the live shows. It is a sensational U-turn by Simon Cowell, who axed the 63-year-old and attempted to boost the shows' popularity by bringing in younger judges. Walsh was a judge between 2004 and 2014 but was unceremoniously booted off the reality TV show.
Nick Grimshaw, 31, was hired as his replacement, but the Radio1 DJ has so far had a lacklustre reception. With ratings on the new series at their lowest, the music mogul is now planning to bring Walsh back as a "fifth judge".
According to The Sun, a senior X Factor insider revealed: "This is a complete bolt from the blue that no one expected, but Louis is an X Factor legend and Simon wants him back for the live shows. They're great friends.
"He will be a neutral fifth judge who will sit in a special place away from the other judges to provide his own unbiased comments on the contestants. It's a massive coup for Louis who is also going to sign a deal with Simon to help launch Ireland's Got Talent as a judge.
"We know Nick will come into his own on the live shows because of his experience as a DJ, but we think Louis will be a great addition."
Another source explained: "The reality is that Simon has missed Louis right from the start — it hasn't felt the same for him without him and viewers feel the same. Louis could annoy a lot of people, but he was brilliant at creating the drama required to make a show like X Factor worked. It's all been too nice during the auditions this year. Grimmy is popular backstage but viewers think he's boring."
The Sun also reveals that along with Walsh's return, in the new shake-up of the show format the judges will score the hopeful singers in a Strictly Come Dancing style, using score paddles. The source said: "We're looking at the judges scoring each contestant for their singing ability and their X-factor. It will make the live shows much more exciting."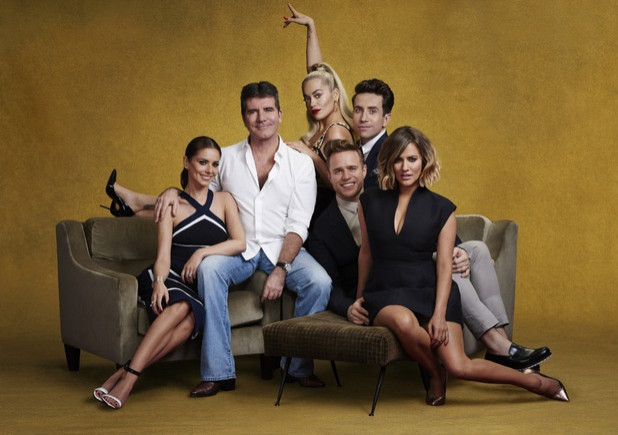 Behind the scenes the show appears to be in chaos amid rumours of a "whispering campaign" against Grimshaw who has been dubbed "dull and uninspired". Former The Voice judge Rita Ora is also said to be unhappy at suggestions that the new line-up is to blame for the slump in ratings. In a US interview she said: "Trust me, I'm not boring! We've gained a lot of viewers this year."
And while Cheryl Fernandez-Versini's plummeting weight has been the focus of speculation, it appears her husband Jean-Bernard has been at loggerheads with Simon Cowell. The Frenchman, who married the former Girls Aloud singer following a whirlwind romance, has reportedly been accompanying his wife to work. The Sun reports that he has been known to hurl insults at Cowell in protest at negative comments made about Cheryl's contestants.
A show insider explained: "Simon has also had to factor in Cheryl's husband, who is very wary about her being involved in the show. There was an incident last year during a live show when JB started yelling insults to Simon from the audience when he made a comment about one of Cheryl's contestants.
"It's definitely made the atmosphere more difficult at times but Simon has done everything he can to ensure JB he is welcome as part of the show."
Meanwhile, show associates are contemplating the future of The X Factor. The show has been commissioned to run until 2016 and next year, One Direction star Louis Tomlinson is hotly tipped to be joining the judging panel.
Tomlinson came to global fame after the British boy band were formed on the show. A show source explained: "Louis Tomlinson would have been the first choice to replace Louis Walsh this year but it wasn't possible because of 1D's tour. "He's now very much in line to join the panel next year because of the band's extended break."
Richard Holloway the show's long-term executive producer has hinted that the show may take a sabbatical. "Nothing is forever," he said. "The X Factor will have a finite life span but I think you then rest it and bring it back."
The X Factor had 7.3 million viewers on Saturday and Sunday, but the figures are down by an average of one million compared to 2014 when Louis and Mel B were judges. The slump is being attributed to the fact that 20% of X Factor viewers no longer watch the show live, instead choosing to watch on catch-up.