Scary Spice revealed her softer side on The X Factor as she was reduced to tears after Jake Quickenden was voted off the show.
The aspiring singer became the fifth act sent home in the third round of eliminations following a sing off with Louis Walsh's group Only The Young.
His mentor Mel B broke down in tears as she praised the wannabe for his dedication.
"He's an amazing guy, he's a pleasure to work with. He feels like family to me... I don't even know what to say. I want to swear... I'm sad," she said.
Making his exit, Quickenden was rather more composed saying: "Honestly, I've met some absolutely amazing people. I'm going keep going and I'm going find out the artist I want to be. 'I've got a lot more to give and you never know what's round the corner and I just want to say thank you to the judges and, you know what, it's been an incredible journey. I'm actually gutted that I'm leaving a house full of my friends."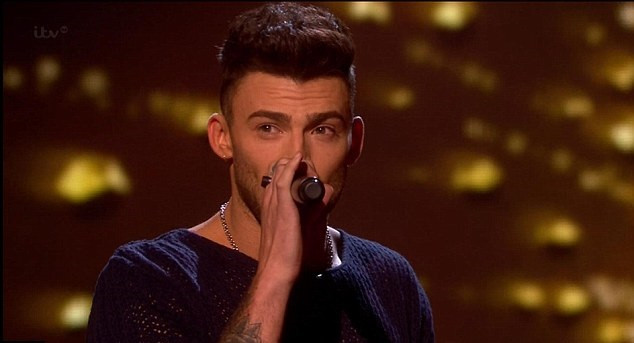 While Jake performed Daniel Merriweather's Red, Only The Young took to the stage singing the Abba classic The Winner Takes It All.
But head judge Simon Cowell was less than impressed with the performances.
"I don't know what is going on with these sing-offs at the moment, but they were both horrible. The vocals were all over the place," he complained.
Meanwhile, it was not Mel B's night. The former Spice Girl also had to offer an apology to Fleur East after accusing her of cheating during Eighties Week on X Factor.
Reacting to Mel B's comment Fleur said: "It was upsetting. Cheating? That's the worst thing I could've heard. I worked extra hard last week. It did hurt. I'm not cheating in any way. I've been singing for years. My family have seen me struggle. This means so much to me and my family. I can sing and I'm here to sing."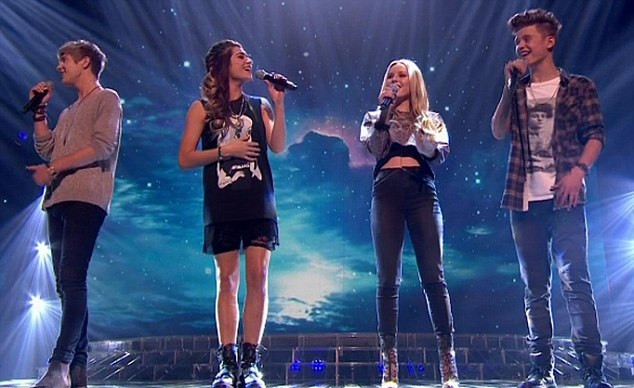 Her mentor Simon Cowell added: "I don't like someone accusing of a contestant of cheating."
Following her rendition of Lady Marmalade, Mel was forced to to eat her words.
"Ok ok. You just shut me right up didn't you? I loved it. I absolutely loved it," she said.
Fleur responded to the judge's comments saying: "I wanted to prove a point and I'd like to thank everyone who's been voting for me. I'm growing each week and loving it."
Blonde Electra, Chloe-Jasmine Whichello, Stephanie Nala and Generation Overload have also been voted off the show.