The X Factor was high on emotion as Mel B took her turn to choose her final six in the torturous chair challenge.
The straight talking singer lived up to her former moniker of Scary Spice as she savaged the nervous auditionees as they each took to the stage in the hope of winning a spot in the final six.
She didn't pull any punches as one by one, Mel B ruthlessly sent home those hopeful singers who failed to impress on the night.
The former Spice Girl broke off one auditionee's performance saying she "can't take it." Their pleas for a coveted spot went unheard as Mel B hollered back: "No! Get off! Get off!"
A lacklustre performance of Desperado had her complaining throughout the rendition which she indelicately branded "boring."
When Cowell suggest that an act could be mentored by her and ought to be given a chance she tersely dismissed him saying: "This is the end of the road. There's no room for mistakes in my category. What a waste of time that was."
Commenting on another singer, she told Louis Walsh: "You couldn't put that on a chair. You just couldn't."
But the emotion spilled over as Italian Andrea Faustini took to the stage for a performance of Whitney Houston's I Didn't Know My Own Strength.
Faustini explained that he chose the song because the he related to the lyrics.
"These lyrics are about me. I didn't know my own strength. I didn't know I could be powerful on the stage," he said.
As he belted out the track, heavy with emotion, the judges were reduced to tears.
While Louis Walsh was visibly welling up, Mel B and Cheryl Fernandez Versini unashamedly blubbed their way through the performance.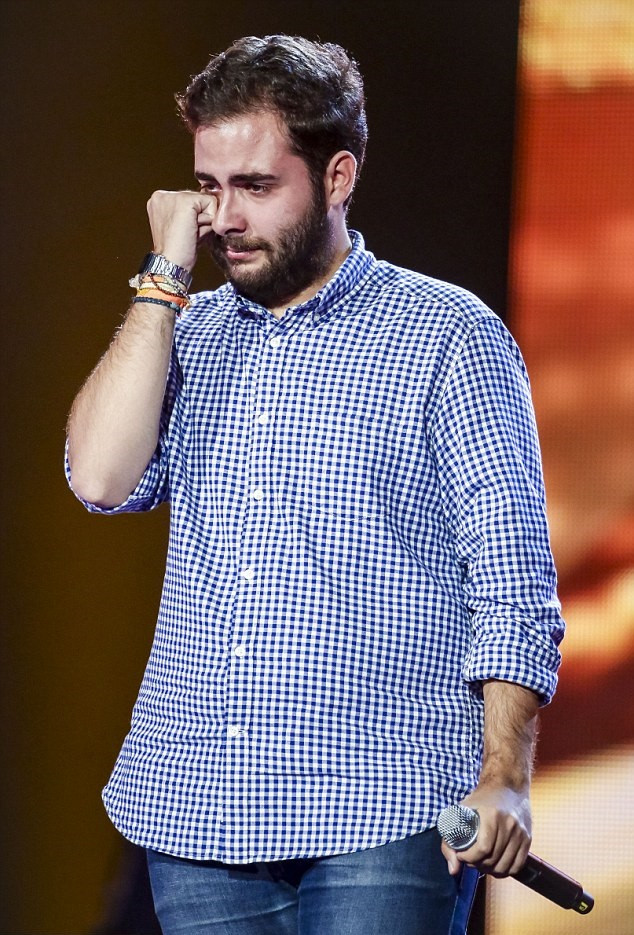 Stony faced Simon Cowell inexplicably managed to hold it together to the end of the performance when the judges stood up and gave Faustini a standing ovation.
"I felt every single word you said," exclaimed Cheryl through her tears.
Cowell praised the singer saying simply: "It was a stunning vocal."
Mel B added: "You are so precious and honest and true when you sing, you've just got it."
While six chairs were already filled, letting the Italian singer go home was not an option. Questioned as to whether she to give Faustini a seat for Judges Houses she said "how could I not."
Faced with making the decision that would inevitably crush another contestants dreams she said: "I so don't want to be here right now and do this."
"I'm so sorry to do this, you're going to take Hayden's seat," she said.
"You've just made your category good," added Cowell.
The X Factor returns to ITV1 on Sunday night at 8pm.