The X Factor finalist Grace Davies has made headlines about her diva-like behaviour in recent weeks, but now she has opened up about her alleged feud with mentor Sharon Osbourne.
The 19-year-old singer, who has been wowing the viewing public each week with her original tracks, spoke about the reported row with the 65-year-old judge backstage at the live shows.
Following claims that Davies was behaving like a diva to the X Factor crew during rehearsals, stories were reported about Osbourne giving her a good talking to about her antics.
Fellow X Factor hopefuls Sean and Conor Price later revealed that the rumours were rubbish, and now Davies has spoken about the state of her relationship with Osbourne too.
She says that there was no feud at all, and when the rumoured dressing-down chat was taking place, Davies was actually backstage meeting Osbourne's daughter Kelly again and all was well.
Davies told Digital Spy: "I feel like I have a real connection with Sharon. She said to me the other day, 'I feel like your mum.' She said, 'I talk to you in the same way that I talk to my children.'
"I do feel like we have similar personalities and we really do get on. She's just great, and she's given me such a massive support system. She's helped me to grow as a person. I would love to stay in touch with her."
Davies has also grown close to Kelly, 33, who comforted her when she broke down mid-song at Judges' Houses in front of her mother and brother, Jack Osbourne. TV personality Kelly has since been a solid presence at the live shows, showing her full support for Davies.
She added: "I've seen Kelly quite a few times in Sharon's dressing room. She's loving it. She comes every year and she enjoys it.
"She's been a massive fan of mine, it's been great. She seems like a barrel of laughs on a night out, we would have the best time!"
Davies has been embroiled in more off-stage controversy than any other act this year, with the star apologising after it was reported she attacked a fellow student at her sixth form college over an iPad.
Speaking to the Mirror, Davies confirmed that she had "completely lost her cool" during their row over an iPad.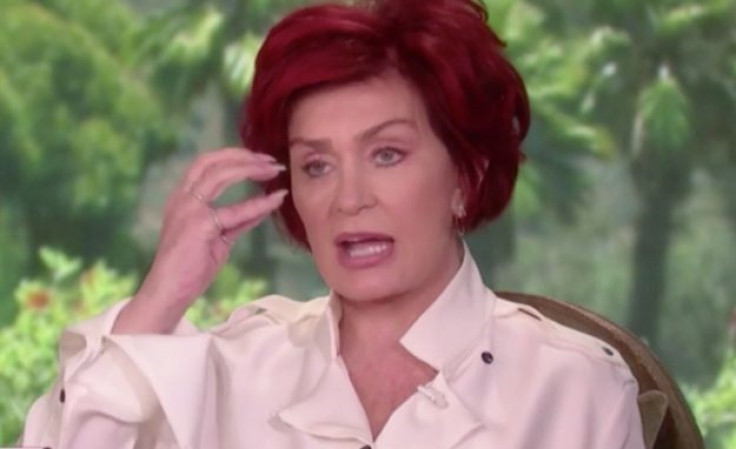 "There was an incident with a boy at college where I did completely lose my cool," she said.
"It sounds so petty now but we were not getting on and a couple of people were winding me up and going through my belongings and things like that.
"On that particular day, I just walked back into the classroom and I'd had enough. I admit I saw red for five seconds – and it's absolutely something I'm not proud of."
The X Factor final airs this Saturday at 7.05pm on ITV.