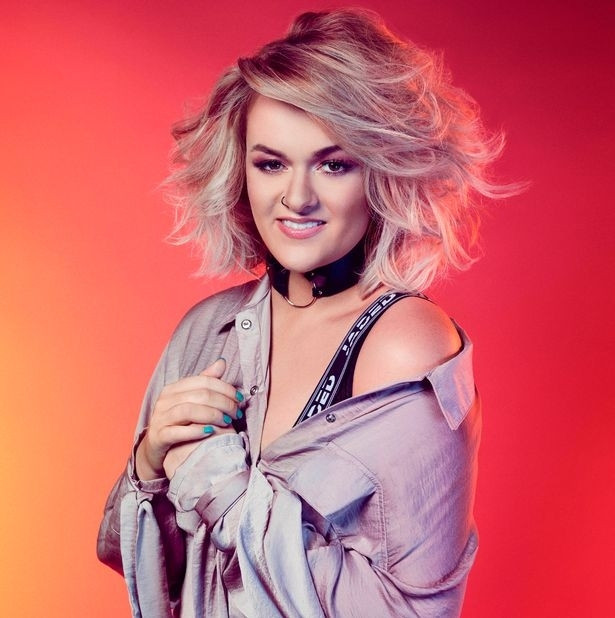 X Factor finalist Grace Davies has apologised for attacking a fellow student at her sixth form college, admitting that the incident was a "moment of madness".
The 20-year-old singer-songwriter from Blackburn addressed reports of the violent assault after a friend of the victim wrote to X Factor bosses branding her "disgusting".
The pal told The Mirror: "Grace has so much talent, but she is such a disgusting person."
Speaking to the Mirror, Davies – who is being mentored by Sharon Osbourne – confirmed that she had "completely lost her cool" during their row over an iPad.
"There was an incident with a boy at college where I did completely lose my cool," she said.
"It sounds so petty now but we were not getting on and a couple of people were winding me up and going through my belongings and things like that.
"On that particular day, I just walked back into the classroom and I'd had enough. I admit I saw red for five seconds – and it's absolutely something I'm not proud of."
The aspiring singer admitted that she was still ashamed of her actions, adding: "I've never forgotten it and it had played on my mind ever since. I apologised at the time and I still feel sorry. It was a moment of madness."
Police had confirmed that they were called to St Mary's College, Blackburn, in 2015 after reports of an 18-year-old female student attacking a male pupil. "No-one was charged in respect of the complaint and a community resolution was agreed between the parties," a spokesperson said.
Her violent past is the latest blow for the hopeful, who has been accused of diva-like behavior with members of the X Factor crew.
A show insider recently told the Mirror: "Grace acts like she has already won and is a big star. All her manners seem to have gone and since winning the opening week she has developed a bit of an attitude. It needs to stop."