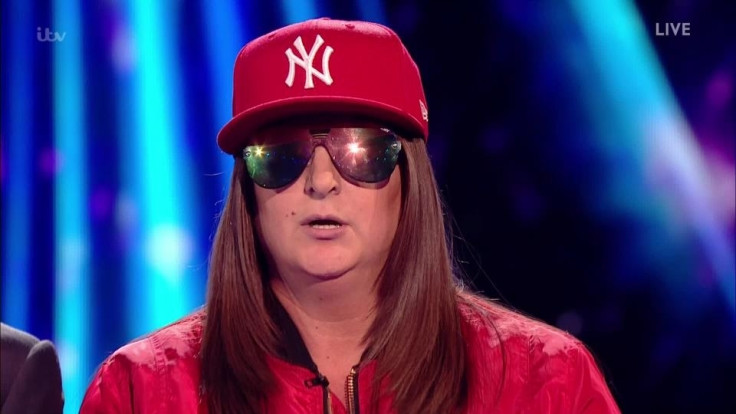 Ever wanted to meet former X-Factor contestant Honey G? Well, if you know someone who does, let them know she's selling meet and greet tickets to an upcoming gig in Manchester for just over a tenner.
The self-proclaimed "UK's top rapper" – real name Anna Gilford – was eliminated in week eight of the live show's during the ITV singing competition last year, just two weeks before the grand final won by Matt Terry.
Mentored by Sharon Osbourne, Honey G was the show's requisite novelty act who ends up in the competition longer than she should be, much to the annoyance of Simon Cowell and the other judges.
That said, at least the 36-year-old is the only contestant anyone can remember from last year's show. Including Matt Terry.
Honey G is set to perform at the Manchester Academy on 10 October, with tickets on Wowcher going for £9.00 a pair, or £24 for two VIP meet and greet tickets.
"H to the O to the N to the E to the Y to the G – pick yourself up off the floor, because today's pop sensation needs no introduction," reads the Wowcher page.
"Bored of Beyoncé and so over Swifty? It's time you embrace a new hero with today's legendary lady and Hip Hop sensation. Since appearing on the show, Honey G has performed on The X Factor Live Tour and announced she was launching an independent record label called 'H To The O Music'."
Honey G's manager Richard Jones spoke to Digital Spy about the decision to sell tickets in this way.
"Honey believes that in a world where £50 is what you pay for a cheap seat at a concert, that there's no reason to offer a limited supply of more affordable tickets for students who cannot afford to see her live," he said. Fair enough really.
Controversially, Honey G signed with Simon Cowell's record label Syco Music before the winner of the series had been announced. She released her first single, The Honey G Show on 23 December. It debuted at number 149 in the charts.
She followed that up with second single Hit You With The Honey G in June. The b-side was a cover of Leonard Cohen's Chelsea Hotel*.
*It wasn't, that was a bad joke.