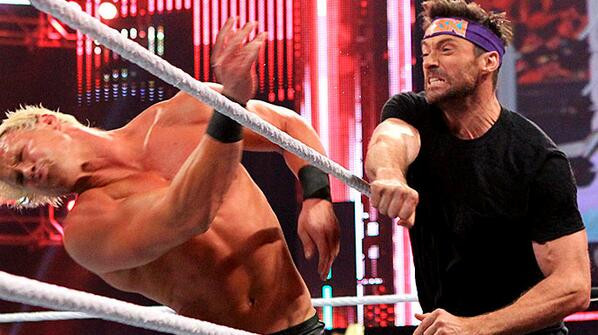 X-Men: Days of Future Past release is right around the corner and star Hugh Jackman is busy with the film's promotions giving interviews and attending press conferences.
However, his decision to return to WWE Raw for the film's publicity seems to have made the Wolverine fans super happy.
Jackman found the time to book an appearance on next week's WWE Monday Night Raw, reports Moviepilot. The Aussie megastar took to twitter to promote the event and posted a video to remind everyone of the last time he took to the ring.
Check out the Tweet and the video below:
Psyched to come to #RAW in St. Louis to promote #Xmen next Monday (4/28). Remember last time?http://t.co/jZSuTtDSbN

— Hugh Jackman (@RealHughJackman) April 21, 2014
A Zap2it report calls Jackman's 2011 appearance on Raw the best a celebrity has ever done on the show.
The X-Men actor managed Zack Ryder in a match against Dolph Ziggler and was completely dedicated to the role. He even participated in the action when he took Ziggler out with one mean-looking punch – much to the fans' delight.
However, Ziggler reportedly wants to bury the hatchet with the Wolverine. So does that mean Jackman will not be indulging in a fist-fight this time around? Well, that remains to be seen.
Check out Jackman's first appearance on Raw below.