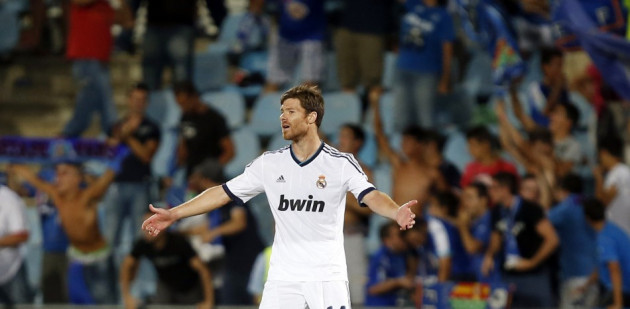 Any fears that this non-footballing summer (the Under-21 European Championships has never counted) would seemingly work as an endless, monotonous wait for the start of the regular season were blown out the proverbial water by Jose Mourinho's half-cut, potentially drunk, revelation that he wishes to move back to the Premier League, or more specifically, Chelsea.
Much like when recommitting to an old girlfriend in a moment of intoxication, Mourinho may have woken up on Wednesday night with a feel of sincere regret. As he will know all too well, a significant U-turn is required to reaffirm his commitment to Real Madrid and to halt the snowball of summer transfer rumours which is picking up pace faster than Usain Bolt's jet pack.
And just 48 hours on from his public declaration, Radamel Falcao, Hulk, Andre Schurrle, Sami Khedira and Fabio Coentrao are all on their way to Stamford Bridge. It's lightning work from Chelsea even by their very high standards, not least from Mourinho, who seemingly with time to spare after he was rejected by ITV has masterminded a series of high profile deals with little more than an arrogant glance.
The most curious of all the players to hang onto Mourinho's coattails all the way to west London is that of Xabi Alonso. The Spaniard, much like his fellow-countryman Rafa Benitez continues to be adored at former side Liverpool, and would be seriously testing the waters of their adulation should he move to Chelsea. The reality is, there's a better chance of Florent Malouda filling in for Ken Barlow on Coronation Street.
Away from the King's Road, the overpopulated home of all Chelsea supporters, Manchester City are to spark their attempts to reclaim the Premier League title by signing Shakhtar Dontsk's Fernandinho. The small matter of a £42m release clause should do nothing to waver the interest of Robert Mancini, who will surely have to lock Brian Marwood away in a darkened room in order to push through any of his desired transfer targets this summer.
Other salt requiring stories include, Aston Villa's intentions to reject £30m for Christian Benteke even if they are relegated, Tony Pulis wanting in excess of £19m for wantaway goalkeeper Asmir Begovic, Newcastle United following James McCarthy and Crystal Palace pursuing Real Madrid's Javier Acuna, but only if the Eagles win promotion to the Premier League.