Chinese smartphone brand Xiaomi, which recently launched the global Mi 4i smartphone in India, reportedly has an event scheduled in China during which a new smartphone is highly expected to be showcased/ launched.
According to a GSMArena report, that in turn quotes a Playfuldroid report, Xiaomi has also sent out invites for the event on 10 June. The interesting part of the invite is that its graphics have a water theme which raises speculation that Xiaomi's next smartphone is a waterproof one.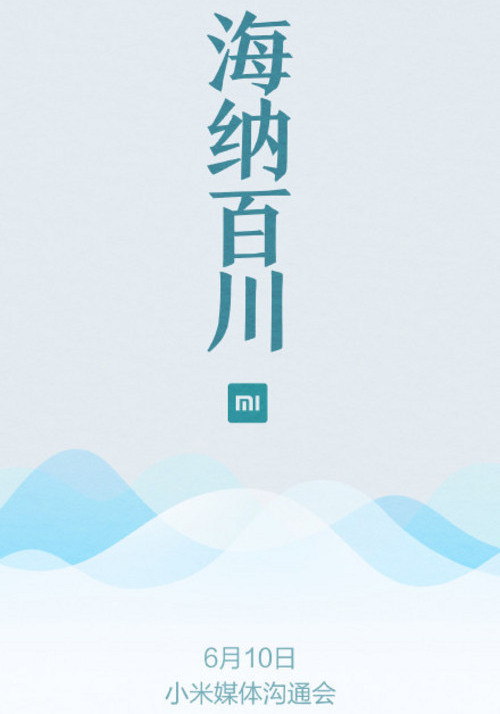 Smartphones with waterproof capabilities could do a world of good for Xiaomi which is slowly turning out to be an alternative to popular smartphone brands such as Apple, Samsung et al.
This apparent smartphone in combination with a potential low-price could give the high-end waterproof Sony Xperia Z series of smartphones a run for their money.
At this point in time, Xiaomi is also expected to release the high-end Mi 5 smartphone. The anticipation for Xiaomi's Mi 5 could also lead to speculation about the Chinese smartphone company's 10 June event witnessing the launch of a waterproof Xiaomi Mi 5 smartphone.
As of now, Xiaomi has not made it official as to what it would launch on 10 June.