Sony Releases Android 4.1.2 (12.0.A.2.245) for Xperia SP [How to Install]
Update brings new features and bug fixes
Sony has rolled out Android 4.1.2 Jelly Bean software update, with base firmware 12.0.A.2.245, for both the HSPA+ and LTE versions of Xperia SP bearing model numbers C5302 and C5303 respectively.
The update brings several notable features including a transparent notification bar/menu bar, a few settings in the notification bar, new UI, and a number of small apps. Besides, it addresses bug issues spotted in the previous firmware update.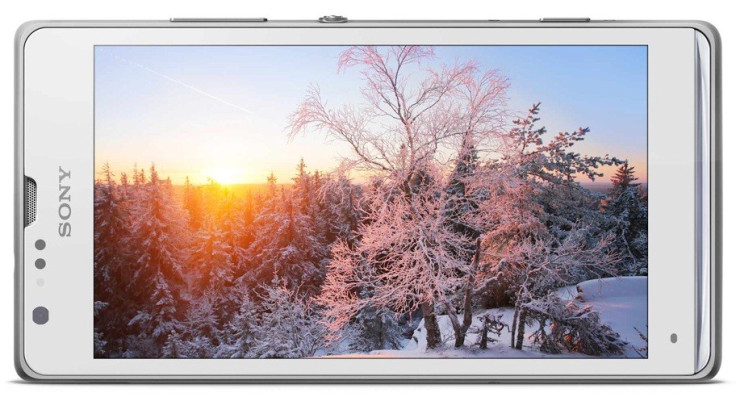 Firmware details
Android version- 4.1.2
Phone- Xperia SP C5302/C5303
Kernel-3.4.0
Baseband-8960A-AAAAATAZQ-40031007-11
Android 4.1.2 features
Quick Settings option added (From Xperia Z Android 4.2.2)
Semi-Transparent bars added in soft keys panel-menu bar and notification bar (on Homescreen)
766MB of RAM available
Home screen still redraws on booting up
White Balance Mode option of camera seems distorted (a bug)
Soft keys button bar black now (which was grey in previous firmware)
Wi-Fi issues are fixed
Touch more responsive (unusual touch response bug fixed)
Users can grab the update via Over-The-Air and through Sony Companion/Bridge, notes Xperia Guide. Go to Settings>> System>> About phone>> Software update then press OK to download and install the OTA update.
Those who cannot wait for the update to reach their region and wish to install the same manually may follow our step-by-step guide.
IBTimes UK reminds its readers that it will not be held responsible for any damage to the device. Before installing firmware, users are advised to verify that their devices meet following requirements.
Pre-requisites
1) Install USB Driver for Sony Xperia SP to connect the Android device with computer.
2) Enable USB Debugging Mode on phone to connect it with the computer and use Android SDK with it. [Press Menu>> Settings>> Applications. From there navigate and click on Development option then check USB Debugging Mode.]
3) As the tutorial might wipe out all data of the phone, create a backup. If the device is having any custom recoveries such as CWM/TWRP already installed then backup data using recovery.
4) The Xperia SP should have above 80% battery charge.
5) The device will lose custom ROM with the installation of official firmware. Additionally, it will lose custom recovery such as ClockworkMod/TWRP which will be replaced by stock recovery.
6) The phone will no longer belong to a rooted version with the installation of official build.
7) Android 4.1.2 Jelly Bean official firmware works only on Sony Xperia SP C5302/C5303. As flashing this on any incorrect variant might brick the device, verify the model number of the phone by navigating to Settings>> About device>> Model number.
Method-1: Steps to install Android 4.1.2 on Xperia SP via Sony Companion/Bridge
Step-1: Ensure the computer is having stable internet connection
Step-2: Download and install Sony Companion for Windows/Sony Bridge for Mac on computer
Step-3: Connect the Xperia SP to the computer using USB cable
Step-4: Open the Sony Companion/Sony Bridge on the computer. Wait until the Sony Companion/Sony Bridge detects the phone
Step-5: New Firmware Upgrade should be available at the home of Sony Companion/Sony Bridge. Press the Firmware Upgrade button to proceed
Step-6: Check the box to agree all T&C about the upgrade and press Start Upgrade to proceed further
Step-7: Wait download and installation to run
Step-8: The device should now be running upgrade and reboot automatically
The update should now be completed. To verify the new software version running on the phone, go to Settings>> About Phone>> Android & Baseband version.
Method-2: Steps to install Android 4.1.2 on Xperia SP via Sony flash tool
Step-1: Download Android 4.1.2 official firmware for Xperia SP to computer
Download link: Xperia SP (C5303) 12.0.A.2.2.245 (JB4.1.2)_Russia.ftf
Note: Download appropriate official firmware according to the model number of the phone.
Step-2: Download Sony Flashtool to computer. Double click on the flashtool.exe file to install. The flashtool folder should be in the C Drive
[Flashtool-0.9.11.0-windows.exe]
Step-3: Double click on flashtool icon to launch the flashtool
[Those who are first timers, navigate to C:Flashtooldrivers folder to install Flashtool-drivers. Select and check the box of the device model and Flashmode Drivers.]
Step-4: Connect Xperia SP to computer using cable. Ensure that all drivers are installed properly
Step-5: Copy the downloaded ftf (official firmware file) to the C:flashtoolfirmwares folder in the computer
Step-6: On the flashtool, click the lightning icon and click flashmode then click OK. A new window should appear now
Step-7: At the right sidebar, check Data, Cache, Appslog boxes to wipe the device before flashing. To remain the device data, uncheck all the boxes
Step-8: At source folder, browse and choose .ftf in the flashtool/firmwares. .ftf
Step-9: Press flash button to start flashing
Step-10: Follow the prompt instructions
First unplug the phone from the computer
Then power off the device
Enter Flash Mode on the device by pressing and holding Volume Down button while connecting the phone to computer using USB cable
Step-11: Monitor the Flashtool on the computer. It should continue to run and flash the .ftf
Step-12: Wait until the installation is completed which will be indicated by a message saying Flashing finished from the flashtool
Power on the Xperia SP. It should now be updated with Android 4.1.2 official firmware. To verify the new software version running on the phone, navigate to Settings>> About phone>> Android & Baseband version.
Also read- How to root Xperia SP on Android 4.1.2 (12.0.A.2.245) Jelly Bean

[Source: Android Teen]
© Copyright IBTimes 2023. All rights reserved.