Sony is rolling out two new Android Lollipop builds for its Xperia Z3 series devices in select regions.
The build 23.1.A.0.726 is live for Xperia Z3 and Z3 Compact users from Russia, Latin America, the US, Turkey and the Middle East. Another build with version number 23.2.A.0.278 has been released for both handsets in Germany for Teleko.de subscribers, reports Xperiablog. The firmware is expected to be available for other countries across the globe soon.
Both the builds are based on Android Lollipop version 5.0.2, but not 5.1, which Google has released for its Nexus line-up.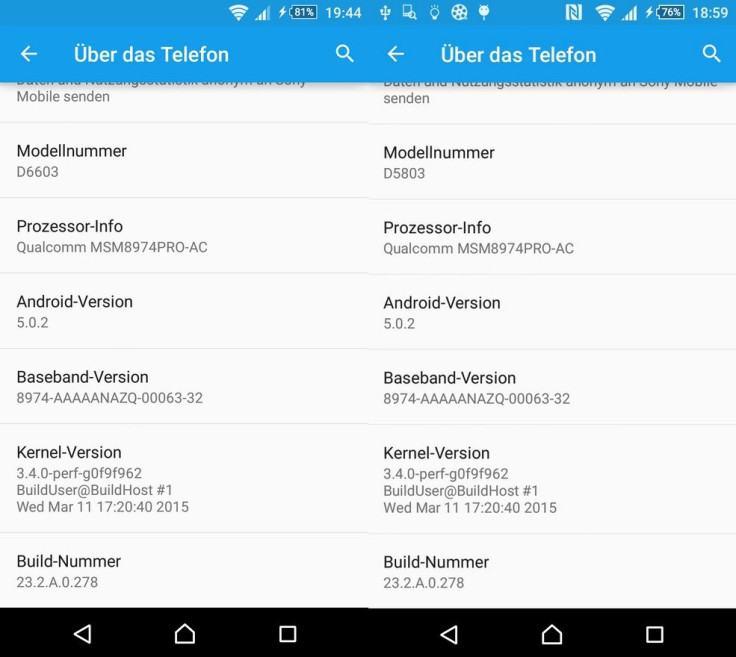 To manually check the availability of the update, head over to Settings>> About phone>> Software updates>> System updates.
Sony is yet to update the official changelog for the new stock firmware versions, which could be the bug fixe updates.
XDA forum members have confirmed the roll-out, which is followed by the certification of the firmware. "Both 23.2.A.0.278 and 23.1.A.0.726 started rolling out for the Z3 D6603."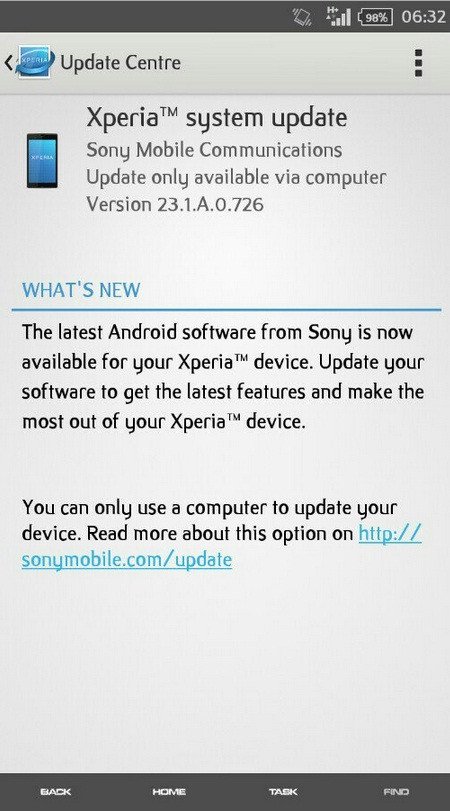 The FTF download links have been made available by the forum members for 23.1.A.0.726 and 23.2.A.0.278 builds, which can be installed on the Z3 devices using the Sony Flashtool.
Xperia Z3:
or, development thread
Xperia Z3 Compact firmware details
CDA: 1289-4143
Market: Germany
Operator: Telekom.de DE
Network: GLOBAL-LTE
Release: 23.2.A.0.278 / R11C
Size: 1,49 GB
Xperia Z3 compact LTE-A [D5803]
Firmware: 23.1.A.0.726
23.1.A.0.726 - Unbranded - Turkey
23.1.A.0.726 - Unbranded - USA
Xperia Z3 compact TD-LTE [D5833]
Firmware: 23.1.A.0.726
23.1.A.0.726 - Unbranded - Australia
23.1.A.0.726 - Unbranded - Malaysia
Or, head over to source thread
For D5833- debloated and rooted 23.1.A.0.726