Sony leak reveals Xperia Z5 Premium will be the world's first 4K smartphone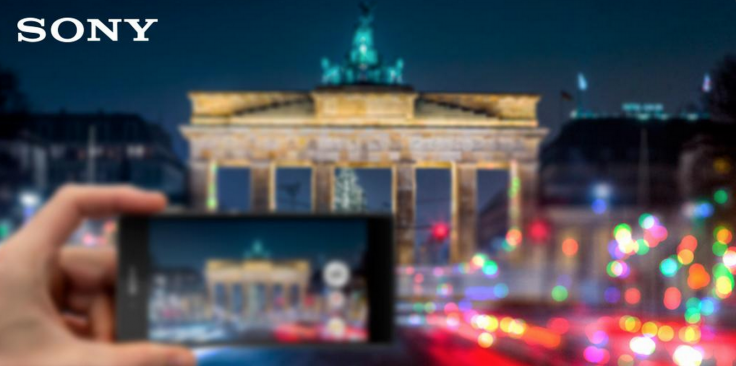 Update (12.05pm 27/8/2015): Sony has provided the following comment on the leak: "The Sony Georgia Facebook page is an unofficial page and not owned by or associated with Sony Mobile. We don't comment on rumours or speculation."
Original story:
Leaks in the smartphone world come from all sorts of sources, with most being dubious at best. What you don't expect however is a company's own social media account to "leak" information about a major product announcement a week ahead of schedule.
That however is what appears to have happened with Sony ahead of its IFA 2015 press conference which is scheduled to take place next Wednesday, 2 September. The Sony Georgia Facebook page has just published details of the three phones which the company will launch in Berlin which include what is set to be the world's first smartphone with a 4K display.
The post says Sony will launch the Xperia Z5 compact featuring a 4.6in HD display, the Xperia Z5 with a 5in Full HD display and the Xperia Z5 Premium which will feature that 5.5in screen featuring a 4K (or Ultra High Definition) resolution of 3840 x 2160 pixels, giving it a pixel density of over 800 pixels per inch (ppi). Considering the current highest resolution smartphones - such as the LG G4 - have a pixel density of 538ppi it is clear that this is a significant jump in screen quality.
Fingerprint sensor and 23MP camera
The leak will be embarrassing for the Japanese company as it originates from one of its own social media accounts. The post, translated from Georgian, is still live on Facebook and the administrator of the account is even confirming specs to interested followers.
Sony's most recent flagship smartphone is the Xperia Z3+ which only went on sale in the UK on 19 June, though it has received a lot of negative criticism due to a major overheating issue which has been blamed on the Qualcomm Snapdragon 810 chip powering it. There is no indication from the Facebook post as to whether the new phones will still be powered by the same chip, though one user has asked the question.
The post also reveals that all three Z5 variants will have a fingerprint sensor though again it is unclear where this will be positioned on the phone. Most fingerprint sensors on smartphones are incorporated into the home button below the screen such as on the iPhone 6 and Galaxy S6, but considering Sony's recent smartphones had their home button on the side of the device, it remains to be seen how Sony will incorporate the fingerprint sensor.
The accidental leak also revealed that the camera on all three devices will be upgraded with a 23 megapixel sensor replacing the 20 megapixel sensor seen on the most recent models. There will also a faster autofocus system, promising to focus on subjects in under 0.1 seconds.
Z5 pricing and release dates
There is no mention of pricing or a release date for the new smartphones and we also don't know if the phones will come with the latest version of Google's operating system (Android 6.0 or Marshmallow) or an earlier version. Sony has been struggling in the smartphone market for some time now and the recent debacle with the Xperia Z3+'s overheating issues has not helped.
The company clearly sees a demand for a 4K smartphone though I suspect many will see it simply as a gimmick to grab headlines considering the lack of content available to view on the new smartphone. The move to 4K is even odder when you consider that last year when asked about its failure to include a 2K screen on the Xperia Z3, Sony told TrustedReviews that "if we think of this size of screen, even up to 8in, they are relatively small screens and it is very difficult for the human eye to discern the difference between 2K and Full HD".
Sony also added that the hit to battery life as a result of the 2K screen would have been just too much. It is unclear if Sony has made some sort of screen technology breakthrough to address both of these issues before launching its 4K screened smartphone, but it appears as if it's a case of trying to be first in order to differentiate yourself.
© Copyright IBTimes 2023. All rights reserved.