Samsung Galaxy S6 Edge Plus, Nexus 6 and Moto 360 among best tech deals this week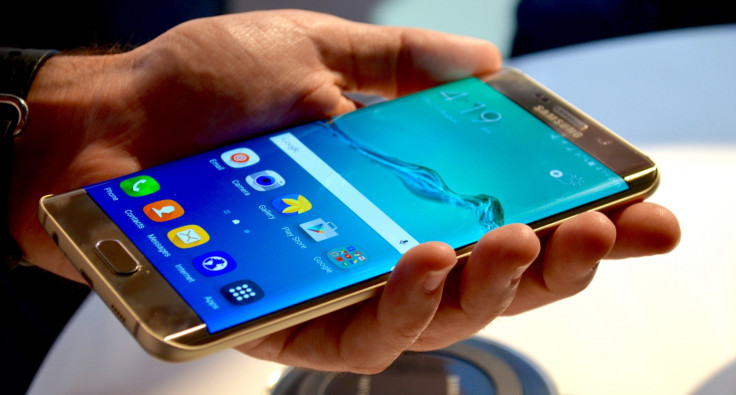 This week's smartphone deals include the brand-new Samsung Galaxy S6 Edge Plus and Motorola Moto X Play, along with the Nexus 6 and Moto 360 smartwatch. Our partners over at Hot UK Deals have done the hard work for you, digging out the best discounts in tech for the weekend of 22 and 23 August.
Samsung Galaxy S6 Edge Plus with 32GB storage for £599.99 SIM-free
Carphone Warehouse is selling the new Galaxy S6 Edge Plus for a penny under £600, which is £150 cheaper than Samsung's own website. The handset is available in either black or champagne and comes with a free six-month subscription to Google Music.
The same store has the 64GB model for £680, also £150 cheaper than Samsung's list price. If you pre-order now, the curved new phone should be with you in the first week of September. You can read our hands-on first impressions of the Galaxy S6 Edge Plus here.
---
Samsung Galaxy S6 Edge Plus with 5GB data for £31.99 per month
If paying £600 for a smartphone which you'll want to upgrade in a year is making you wince, then EE has the S6 Edge Plus on a £31.99 per month contract with no up-front cost. For that you get unlimited calls and texts, plus 5GB of 4G data.
This deal is for the black model, but if you want the phone in gold or white just click on the links. The offer is through Mobile Phones Direct and is a 24-month contract. If ordered through TopCashback, you could save an additional £31.50.
---
Google Nexus 6 by Motorola for £315 SIM-free, or just £258 with cashback
If you want to pay less than £315 then this deal is quite complicated – but just follow the instructions laid out by Hot UK deal user Mynameisthehulk and you should be able to knock the price down to around £150. It's a big old phone, the Nexus 6, but if it's an Android phablet you're looking for then this is hard to beat at the price. It even has a qHD screen with a resolution of 2650 x 1440. Check out our of review of the Google Nexus 6.
---
Motorola Moto 360 in dark chrome with metal strap for £150
Reduced from £230, the Moto 360 smartwatch in dark chrome and with a matching metal link strap is currently £149.99 from Currys. The second generation is expected to be on its way very soon, so it perhaps isn't too surprising to see the original discounted, but it's an excellent price for one of the most attractive smartwatches on sale today.
---
Anyone on the lookout for a budget Android tablet with a 7in screen should consider this – it's the Memo Pad 7 by Asus, and at John Lewis it's just £59.95. Also worth remembering is that unlike most retailers and manufacturers, John Lewis includes a free two-year warranty on all electricals.
© Copyright IBTimes 2023. All rights reserved.