Yasutaro Koide: World's oldest man dies in Japan aged 112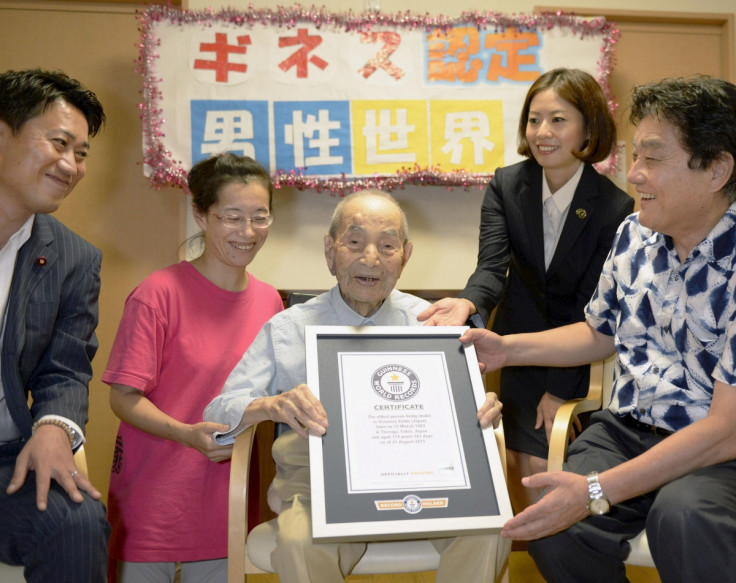 The oldest man in the world, Yasutaro Koide, has died at the age of 112 in his native Japan. His mantle – in Japan at least – now passes to 111-year-old Masamitsu Yoshida.
Koide was born on 13 March 1903 and he credited his longevity to abstinence from alcohol and cigarettes, AP reported. Born in Nagoa, he worked as a tailor and held Guinness World Record title of world's oldest man for five months.
Koide died in a nursing home on 18 January, two months short of his 113th birthday. He had suffered from chronic heart problems.
Masamitsu Yoshida takes Koide's place as the oldest male in Japan but it has not yet been confirmed that he is also the oldest man in the world. Yoshida was born on 30 May 1904.
Japan is home to the largest elderly demographic in the world. More than 61,000 residents in the country are over the age of 100 and 90% of them are women.
The world's oldest person, a woman, is 116-year-old Susannah Mushatt Jones. She lives in Brooklyn New York.
© Copyright IBTimes 2023. All rights reserved.