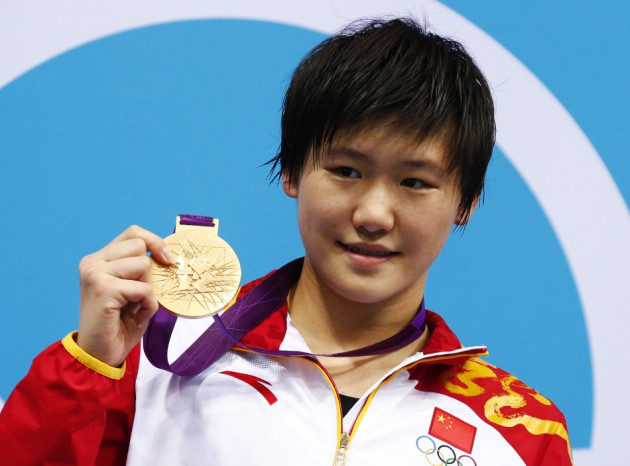 "I have always been unequivocal in my opinion ... I am against performance-enhancing drugs. I have never taken them and I never will take them."
This quote comes from the autobiography of one of the most decorated athletes in Olympic history. The athlete never once failed a doping test and is most famous for an unprecedented five-medal haul at a single Games.
The athlete is Marion Jones, an admitted drug cheat who spent 6 months in prison for lying to federal investigators about her drug use. Her medals were stripped by the International Olympic Committee and her entire athletics career has been essentially burnt to a ciders.
What's struck me most in the 'did-she or didn't-she' debate following Ye Shiwen's breath-taking performance at the Aquatics Centre pool this week is the remarkable similarity it has to the row that surround Jones' own stunning display in Sydney: in both cases, IOC officials, national team coaches and once-every-four-years observers trot out the same tired defence: she's never failed a drugs test.
Sorry, but I don't care.
The East Germans who pummelled Britain's Sharon Davies and the rest of the world's elite swimmers for the entirety of the late 70s and early 80s never failed a drugs test.
The Chinese middle-distance runners of "Ma's Army" who re-wrote the women's world record books over a single summer in 1993 and then disappeared completely never failed a drugs test.
Marco Pantani, the Italian cyclist who died at the age of 34 of acute cocaine poisoning after becoming the only man to win the Tour de France and the Giro D'Italia in the same year, never failed a drugs test.
Florence Griffith-Joyner, the American woman who ran 15 metres faster than the super-juiced Jones over 100 metres in a time that only one athlete in the last 10 years has even approached, never failed a drugs test.
The grim truth is that we've burned by this argument too many times in the past and, as a result, many of us are unwilling to surrender our cynicism and enjoy the spectacle of a great performance.
What we can do, however, is direct that cynicism correctly - and for the most part I think we have - toward China's sporting authorities and not a shy 16 year old girl who's clearly not calling the shots in her extraordinary career.
China has what every great TV detective likes to call "priors" - a pattern of repeated behaviour that creates a deeper context of suspicion.
The aforementioned one-hit wonders of Ma' Army was our first introduction. China's swim programme might carry the dubious distinction of being the most doped since the worst excesses of the East German's: Fifty swimmers have been suspended over the past 20 years, including seven at the Asian Games in 1994. At the World Swimming Championships of 1998, four Chinese athletes were booted from the competition while a fifth, Yuan Yuan, was busted at the Australian border with 13 vials of human growth hormone tucked inside her swimming kit.
Not that Shiwen should suffer from the sins of her compatriots. "Priors" alone aren't enough. But in her case, we also have context.
The blue-riband event at any swimming meet is the 400 individual medley (IM) - just as is the 1,500 metres in most athletic championships. Both events comprise roughly four "laps" and finish after roughly 4 minutes.
Shiwen's final 100 metres in last Saturday's 400 IM is now the stuff of legend - 58.73 seconds- and faster than the same final lap swam by Ryan Lochte of the United States, who still managed to beat the fastest swimmer who's ever lived, Michael Phelps.
This is the athletic equivalent of the world's best female 1,500 metre runner kicking a bell lap of 400 metres in around 51 seconds.
In an even race, this would mean finishing around 70 metres ahead of the second place runner if the runner-up finished her final lap in a typical world-class pace of around 60 seconds.
Sebastian Coe never ran a 51 second final 400 when he set a 1,500 metre world record. Neither did Steve Ovett. Nor Steve Cram.
In fact, Coe, never ran a final lap of 51 seconds in setting his *800 metre* world record, a mark that stood for more than two decades.
It's not hard to see why so many are calling her performance "unbelievable".
I have no idea whether Shiwen's performances are the result of drug enhancement.
But I have every right to suspect it, because sports history has left me no other choice.