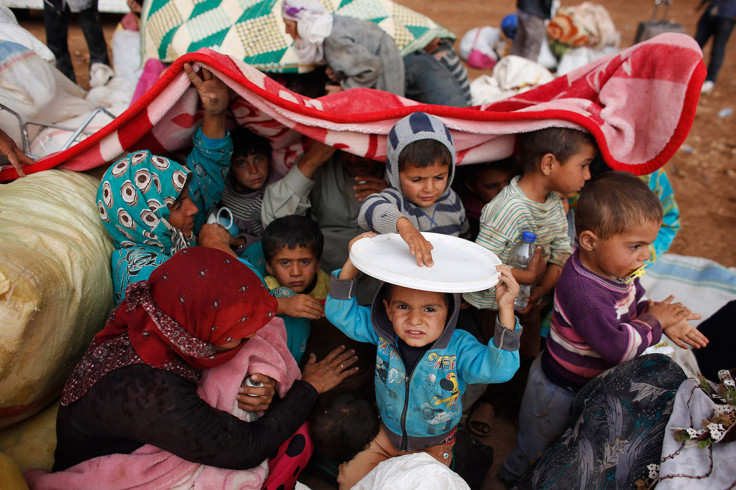 Unicef has declared the year 2014 as the most brutal one for children, as millions of them were caught up in conflicts.
As many as 15 million children have been exposed to violence and targeted by warring groups in strife torn countries and areas, including the Central African Republic, Iraq, South Sudan, the State of Palestine, Syria and Ukraine, Unicef said in a statement.
"This has been a devastating year for millions of children," said Anthony Lake, Unicef executive director.
"Children have been killed while studying in the classroom and while sleeping in their beds; they have been orphaned, kidnapped, tortured, recruited, raped and even sold as slaves. Never in recent memory have so many children been subjected to such unspeakable brutality."
According to an estimate, 230 million children live in armed conflict areas with 7.3 million affected by the conflict in Syria alone.
Tens of thousands of children are living as refugees and many are deprived of their right to education. They are forced to take up labour jobs for a living instead.
In addition, prolonged crises in countries like Afghanistan, the Democratic Republic of Congo, Nigeria, Pakistan, Somalia, Sudan and Yemen, continued to claim even more young lives in 2014.
Most recently, the Ebola outbreak is threatening children's health in Guinea, Liberia, and Sierra Leone.
"It is sadly ironic that in this, the 25th anniversary year of the Convention on the Rights of the Child when we have been able to celebrate so much progress for children globally, the rights of so many millions of other children have been so brutally violated," said Lake.
"Violence and trauma do more than harm individual children – they undermine the strength of societies."
The fact sheet below presents a clearer picture of the plight of children in conflict areas (Source: Unicef).
| | | |
| --- | --- | --- |
| Region in conflict | Children affected (Approx) | Brutalities |
| Central African Republic | 2.3 million | Up to 10,000 recruited by armed forces and 430 killed |
| Gaza | 54,000 | 538 children killed, and more than 3,370 injured. |
| Syria | Over 7.3 million | 1.7 million live as refugees; 35 attacks on schools that killed 105 and injured nearly 300 children |
| Iraq | 2.7 million | About 700 maimed, killed or executed |
| South Sudan | 1.3 million | Over 600 killed and 200 maimed |