The US State Department has been criticised by Amnesty International after it approved the sale of $1.3bn (£860m; €1.2bn) worth of bombs and other equipment to Saudi Arabia.
The London-headquartered rights group warned that the munitions could be used by the Saudi military to conduct "unlawful" air strikes on Yemen. It accused the US of breaching the Arms Trade Treaty, which forbids a state from selling arms to a party in an armed conflict if it is aware that the weapons are being used to target civilians.
An Amnesty report last month accused Saudi Arabia of indiscriminately bombing territory under the control of Iran-backed Houthi rebels in Yemen, causing several civilian casualties.
The US Defense Security Cooperation Agency on 16 November said the proposed sale of munitions would replenish the Saudi air force's fast depleting supplies.
"The proposed sale augments Saudi Arabia's capability to meet current and future threats from potential adversaries during combat operations," it said in a statement.
"This acquisition will help sustain strong military-to-military relations between the United States and Saudi Arabia, improve operational interoperability with the United States, and enable Saudi Arabia to meet regional threats and safeguard the world's largest oil reserves."
The US Congress, which was notified of the sale last week, has 30 days to stop the deal if it wishes.
'Reckless bombing'
"Since the conflict in Yemen began eight months ago, more than 2,000 civilians – including at least 400 children – have been killed, and the vast majority of civilian deaths and injuries have been caused by the Saudi Arabia-led coalition's often reckless and indiscriminate aerial bombing campaign," Amnesty's Yemen researcher Rasha Mohamed told Al Jazeera.
"Many of the strikes that Amnesty International has researched were unlawful – in that they deliberately targeted civilian objects or disproportionately harmed civilians and civilian objects in relation to the expected military gain from the strike, or failed to distinguish between these and military objectives.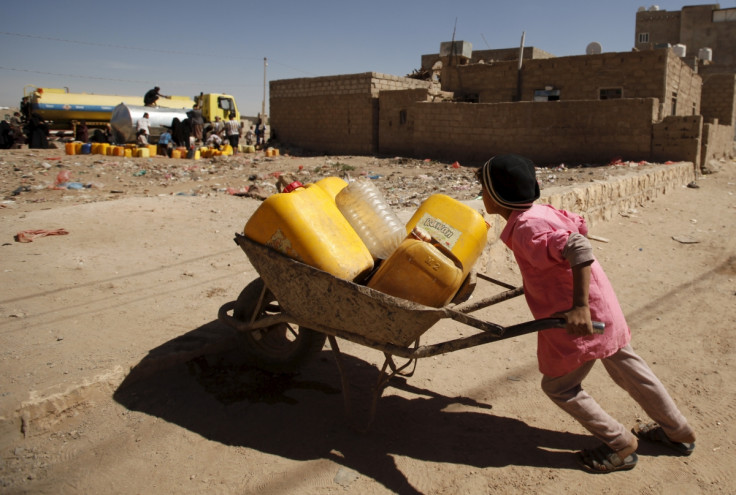 "There have been no investigations to date and no accountability for unlawful strikes in Yemen. It is therefore unclear under what basis the US is continuing to supply Saudi Arabia with arms and munitions which have previously been used in unlawful strikes," Rasha said.
Saudi Arabia is a key regional ally of the West and is one of the largest buyers of weapons from the US and the UK. Nearly half of all British arms exports went to the ultra-conservative monarchy between 2009 and 2013, according to Amnesty's estimate.
Riyadh has been leading a coalition of nine Arab states in a bombing campaign against Houthi forces loyal to former Yemeni president Ali Abdullah Saleh since March.
Nearly 5,000 people have been killed in the fighting and around 1.4 million forced to flee their homes, according to the UN.