Yemen: Houthis claim downing of Moroccan F-16 jet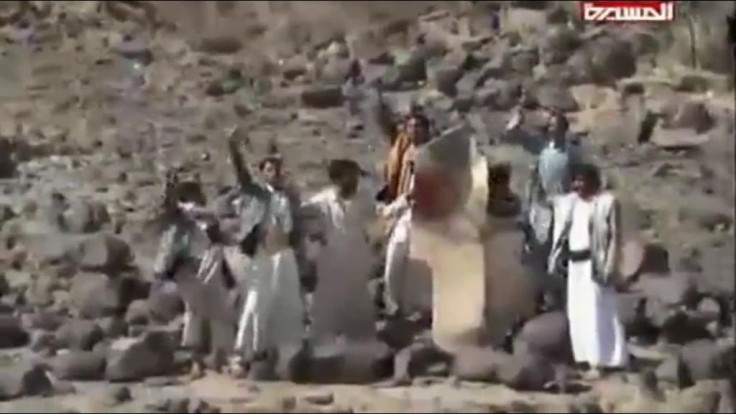 A Houthi-controlled channel has broadcasted a video showing the downed Moroccan jet that was participating in Saudi-led coalition airstrikes against the Shi'ite rebel group in Yemen.
Al-Masirah TV reported that the F-16 jet was struck as it was flying over the Houthi stronghold of Saada. It aired footage of tribesmen celebrating around the wreckage of a plane and showing a piece with the Royal Moroccan Air Forces.
The TV network reported that the "air defence of the tribes shot down a war plane over Wadi Nushur", a valley in the Saada province.
The Saudi-led coalition is conducting aerial bombings against Houthi positions in Saada after declaring the whole province a military target.
On Monday (11 May), the Moroccan Royal Armed Forces released a statement saying one of its F-16s had gone missing. "One of the F-16s of the Royal Armed Force made at the disposal of the coalition led by Saudi Arabia to restore the legitimacy in Yemen went missing on Sunday at 6pm local time," an official statement read.
According to the state-run Maghreb Arab Press (MAP), another pilot serving in the same squadron did not see the pilot of the missing jet ejecting. An investigation was under way to find the vanished jet.
Houthi rebels have agreed to a five-day humanitarian ceasefire proposed by Saudi Arabia but said they would respond to any violations.
Morocco supports the 10-nation coalition launched against the Houthis and troops loyal to ousted former president Ali Abdullah Saleh with the aim of restoring the government of exiled president Abdrabbuh Mansour Hadi.
© Copyright IBTimes 2023. All rights reserved.