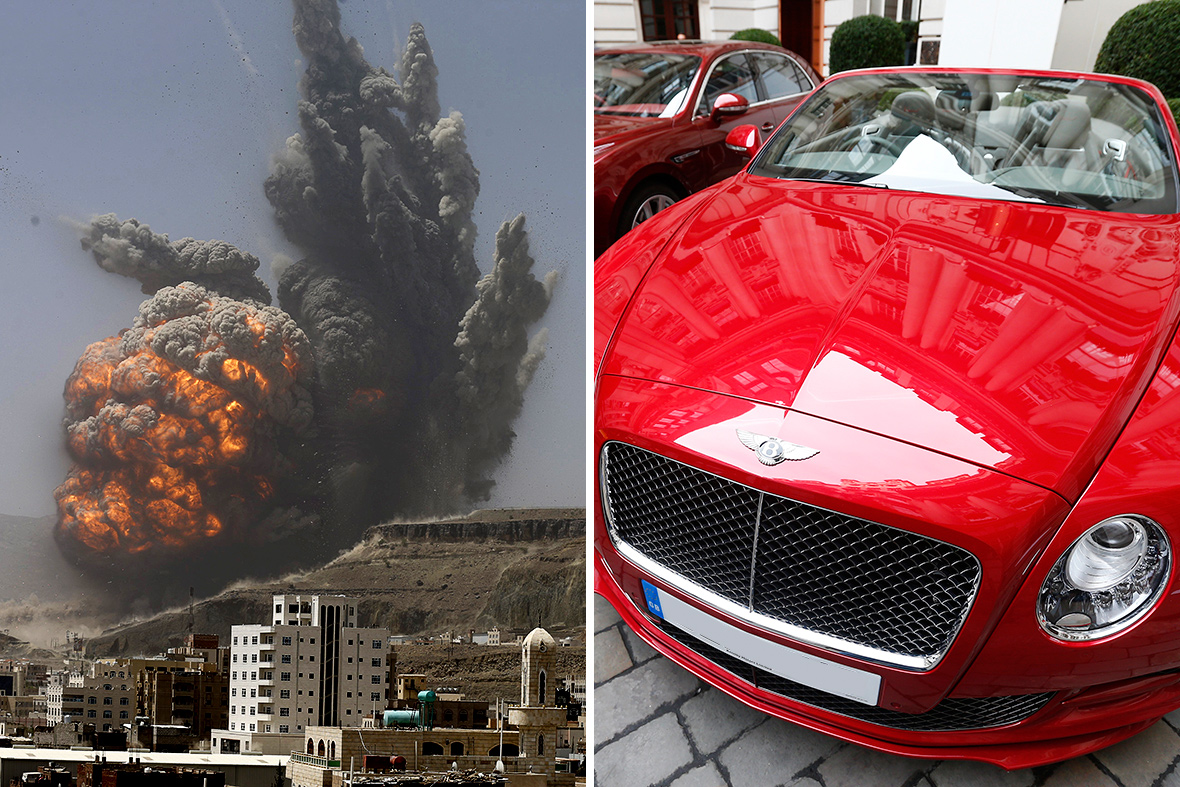 A billionaire Saudi Arabian prince promised to give each of the 100 fighter pilots that took part in Riyadh's latest air strikes in Yemen a brand new Bentley.
Prince Alaweed bin Talal - who owns one of Saudi Arabia's largest companies, Kingdom Holdings, and owns a $300m stake in Twitter - made his promise on social media but has since deleted the Tweet.
"I congratulate our wise leaders on the victory of Operation Decisive Storm and the beginning of Operation Restoring Hope," bin Talal appeared to tweet Tuesday, following the announcement of a new phase in the Saudi-led campaign in Yemen.
"To recognise the one hundred participating Saudi pilots I am pleased to present them with 100 Bentley cars," he said.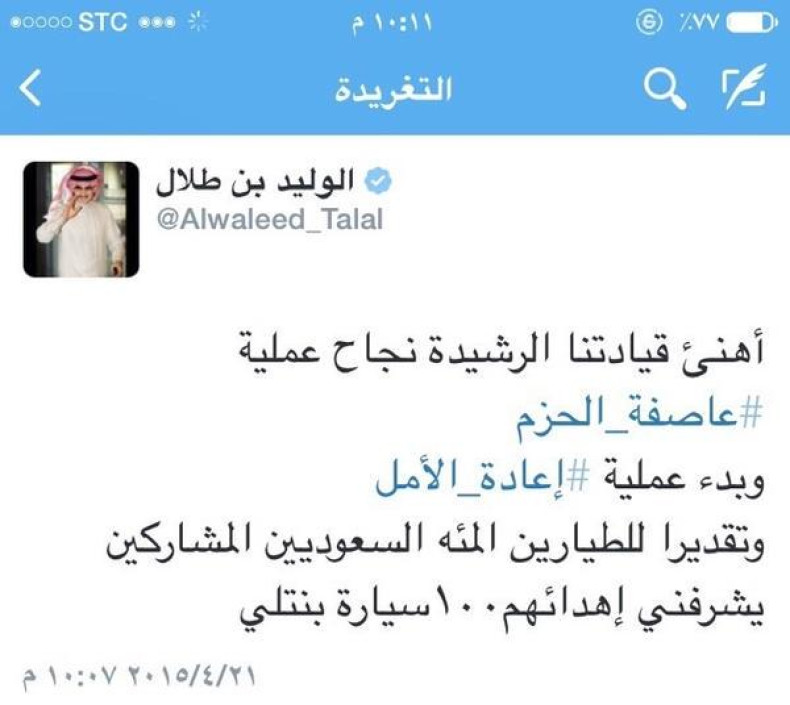 But his pledge has been met with anger by Twitter users, and not just by Yemenis that have seen their homes destroyed and family members killed during three weeks of bombing during the Saudi-led Operation Decisive Storm - which officially ended last night.
At least 944 people have been killed and 3,487 wounded over the past four weeks of violence in Yemen, the World Health Organisation said on Tuesday.
Essam Alzamil, a Saudi blogger wrote in his Twitter account: "Am I right to think giving this type of gift is [a] sort of disregard to what [the] army does in Yemen".
Bin Talal, 60, is the grandson of Saudi Arabia's founder Ibn Saud and one of the richest men ion the world, with a fortune estimated at around $23 billion and investments in Apple, Time Warner and Citigroup.
This is not the first time the prince has used the promise of luxury cars to reward Saudi citizens. In 2014, bin Talal gifted 25 cars, believed to be Bentleys, to members of a Saudi soccer club after their victory in a league competition.