The United Nations has responded to human rights groups over allegations that it yielded to political manipulations by taking Saudi Arabia's US-backed coalition in Yemen off its blacklist on child rights. Activists have called for the UN to stand by its original decision that found that military coalition attacks have killed and injured many children during the Yemen conflict in 2015.
UN spokesman Stephane Dujarric restated that Secretary-General Ban Ki-moon took the decision of removing the coalition off the list pending a joint review of cases with Saudi, AP reported.
Dujarric said: "We will see what the review is, and then we will adjust the list as needed." However, he did not reveal whether the coalition would be added to the blacklist if the review endorsed the findings in the report.
Ban's annual report on the status of children in war-torn areas released last week confirmed that 1,953 youngsters were either killed or injured in 2015. This was found to be six times more than the violations reported in 2014, with 60% of these casualties caused by US-backed coalition groups in the multisided war in Yemen.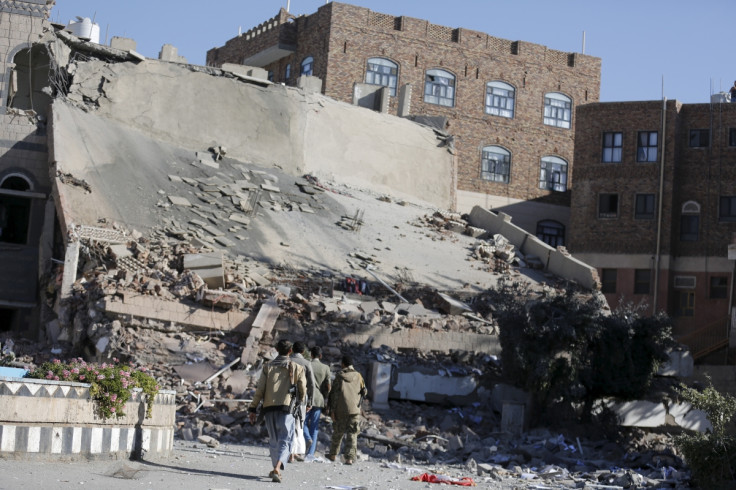 Further, 48% of the attacks on schools and hospitals were a result of the same coalition with the UN establishing 101 such attacks – twice of what was reported in 2014.
"The facts in the report are what the secretary-general believes is credible, verified information gathered from a number of sources, often collected in very difficult circumstances. We stand by... every fact and figure that is in the report," Dujarric added.
The UN's annual blacklist includes countries or coalitions that recruit or use children, commit violence against them, engage in attacking schools or hospitals, and those that prevent humanitarian aid from reaching those in need. As a result, the UN has drawn strong protests from Human Rights Watch, Amnesty International and other child rights activists who all have opined that the Saudi coalition should be on the blacklist.
Philippe Bolopion said the UN chief's decision has "hit a new low by capitulating to Saudi Arabia's brazen pressure", while Amnesty International condemned the UN of "shameful pandering" to the coalition, saying "the credibility of the United Nations in on the line".
However, Saudi Arabia's UN Ambassador Abdallah al-Mouallimi said they were "wrongly placed on the list", and that "this removal is final".
According to a report released by Unicef in March, nearly 320,000 children in Yemen risk "acute malnutrition", with further millions of kids under the risk of respiratory infections, diarrheal diseases and measles. Besides, the war has also caused nearly 10,000 children under the age of five to die from preventable diseases, because they were ignored of essential health services like vaccination and treatments.