Yongki: Outrage at killing of 'friendly' endangered Sumatran elephant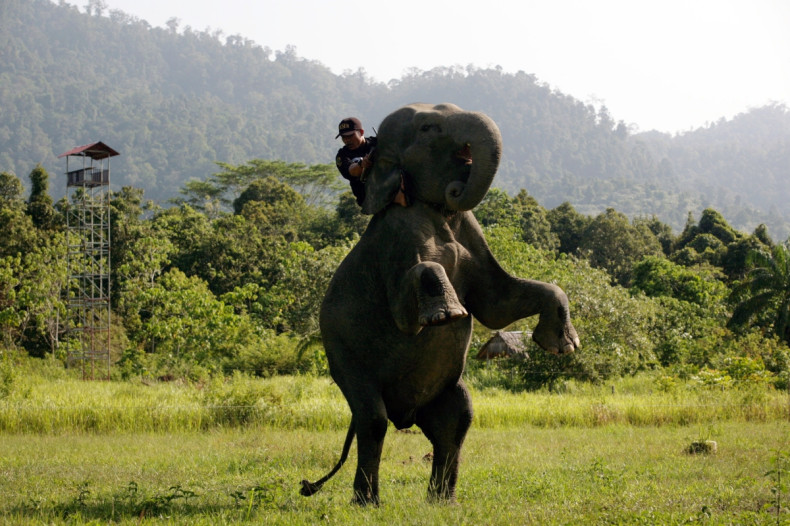 The killing of a "friendly" and endangered Sumatran elephant by poachers at an Indonesian national park has sparked a wave of online outrage. The 35-year-old tame animal, named Yongki, was found dead with his ivory tusks severed near the camp where he lived at the Bukit Barisan Selatan national park in the western island of Sumatra.
Keepers at the park told AFP they were "very shaken" by the sudden loss of the animal that they used to patrol the jungle for poachers and wild elephants, helping pushing the latter back when they waded into inhabited areas.
"We are mourning the loss of an elephant who has been helping us in handling conflicts and helping forest rangers patrol the forest," the head of the Indonesian Mahout (elephant keepers) Forum, named only as Nazaruddin, told the news agency. "He was a good elephant".
Causes for the death were not yet clear but park authorities believe Yongki was poisoned. It was one of less than 2,000 Sumatran elephant surviving in the wild, according to the WWF.
The killing caused a stir on social media two months after American dentist Walter Palmer became a hate-figure globally for slaughtering a Zimbabwean lion known as Cecil. Thousands of netizens expressed their grief and anger on Twitter using the hashtag #RIPYongki.