Peter Sutcliffe – the serial killer nicknamed the "Yorkshire Ripper" who was jailed for life in 1981 for the murder of 13 women and attempted murder of seven others – has accused Top Gear presenter Jeremy Clarkson of being "an idiot", for making a joke about lorry drivers killing prostitutes.
In a letter sent to a female pen-pal from top security psychiatric hospital Broadmoor published in today's Sun on Sunday Sutcliffe wrote: "Jeremy Clarkson is a bit of an idiot. He's always overstepping the mark."
Sutcliffe is thought to have been referring to a joke made by the controversial presenter and writer in which he joked while driving a truck: "It really is a hard job and I'm not just saying that to gain favour with truck drivers. You've got to change gear, change gear, change gear, check mirror… murder a prostitute. Change gear, change gear, murder. That's a lot of effort in a day."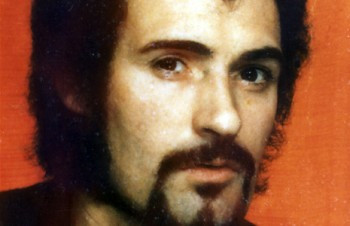 Clarkson was apparently referring to cases such as Peter Sutcliffe and Suffolk Strangler Steve Wright, the forklift truck driver who killed five women in five days in Ipswich in December 2006. He was jailed for life in 2008.
The BBC received hundreds of complains following the Top Gear broadcast, but Ofcom rejected them as Clarkson was "clearly using exaggeration".
Clarkson has been embroiled in a series of controversies while presenting Top Gear, including reciting a nursery rhyme containing an offensive term, describing Asian people as "slopes", and almost being lynched after attempting to drive across Argentina in a car with a number plate apparently referring to the Falklands War, which Clarkson and Top Gear's producers claims was accidental.
This week it emerged that Clarkson has been given three points on his license after being caught speeding on the M1 near Derby.
Yorkshire Ripper Sutcliffe, who worked as a lorry driver during his reign of terror across northern England between 1975 and 1980, also wrote how much he enjoyed his job.
"I enjoyed my job as a long-distance lorry driver," he said. "I had good geographical knowledge and could find places without a map."