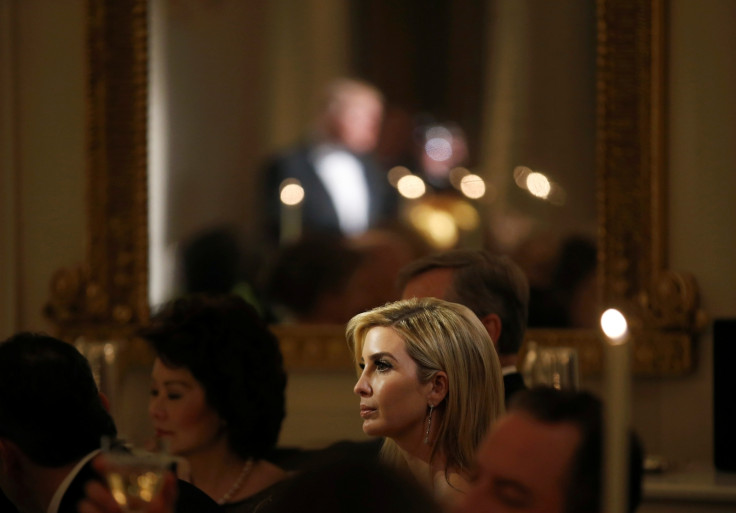 US President Donald Trump's eldest daughter and White House adviser Ivanka has voiced her approval for the Trump administration's decision to shut down an Obama-era rule equal pay rule and Twitter is fiercely roasting her for it. The rule would have required all businesses with at least 100 workers to disclose how much they pay their employees along with a breakdown by gender, race and ethnicity to the Equal Employment Opportunity Commission (EEOC) with the aim of preventing wage discrimination.
"Ultimately, while I believe the intention was good and agree that pay transparency is important, the proposed policy would not yield the intended results," Ivanka Trump said in a statement. "We look forward to continuing to work with EEOC, OMB, Congress and all relevant stakeholders on robust policies aimed at eliminating the gender wage gap."
Trump immediately drew a wave of fierce criticism from Democrats, women's rights groups and social media users over her view, describing her as a "hypocrite" for backtracking on issues she previously said she supports.
Many also mocked her positioning herself as an advocate for a wide range of issues from female empowerment and equal pay to climate change and LGBTQ rights.
"Don't hold your breath waiting for Ivanka to truly take a stand on climate change, equal pay, LGBTQ rights, education, etc. You'd suffocate," filmmaker Adam Best tweeted.
"Ivanka positioned herself as THE champion of women in this WH, but this week she failed to provide evidence supporting that claim — again," writer Andrea Cristina tweeted.
Others mocked her Twitter biography that describes her as an "advocate for the empowerment of women and girls".