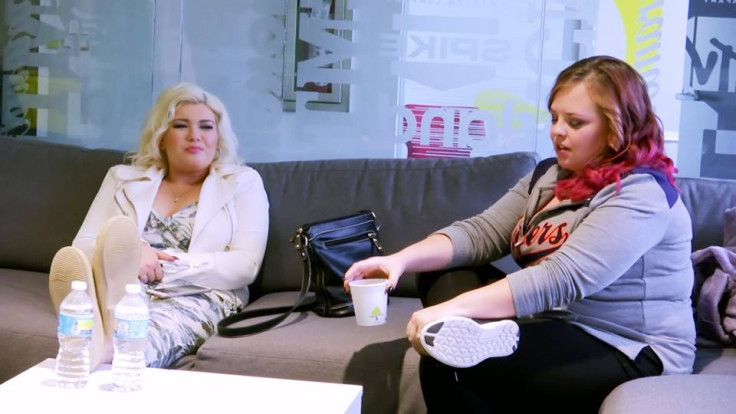 Amber Portwood's relationship with Matt Baier has been rocky and this Monday's (12 June) episode of Teen Mom OG season 4 finally revealed the moment when Portwood was forced to make a difficult decision about calling off her wedding.
The 27-year-old learned that Baier gave co-star Catelynn Baltierra a Xanax after she began to experience a panic attack while they were in New York City. It was then that Portwood began to "freak out" and halted their wedding, stating that Baier was supposed to be sober and not be in possession of any drugs.
Baier asked Portwood if she forgave him, she responded with a resilient, "No," and added, "You're sorry every other f****g week." He asked his then fiance, "Will you still marry me?" and she shook her head. Expressing disbelief at her decision, he asked, "Do you really mean that?"
"What about all these questions you're going to get today?" he inquired, referring to the press day the Teen Mom OG stars were in New York City for. She replied, "I'll lie right now if they ask. You made more than one f*****g mistake, I'm not doing it."
Later, the 46-year-old MTV actor approached Catelynn to apologize for causing a messy situation and explained that a friend had given him the Xanax, just in case Portwood needed it on the plane. Baltierra later clarified on social media after the episode aired, that she did not take the Xanax Baier had offered her.
She wrote, "FYI I never took what Matt gave me like I know what it is?!? Hell no I saved that shit and told Amber I wanted proof etc."
Baier also spoke to an MTV producer and revealed that Portwood had called off their wedding that morning. He said, "She wakes me up this morning, [saying], 'We're not getting married. You're a f****g junkie.' I go, 'What the f**k is going on? I didn't do a f*****g thing wrong.'"
He added, "I'm done with this. I did not deserve what happened to me yesterday. God knows what she is saying in these interviews right now. Give me five minutes with the press — I'll tell them what she's really like." Teen Mom OG airs Mondays at 9 pm ET on MTV.