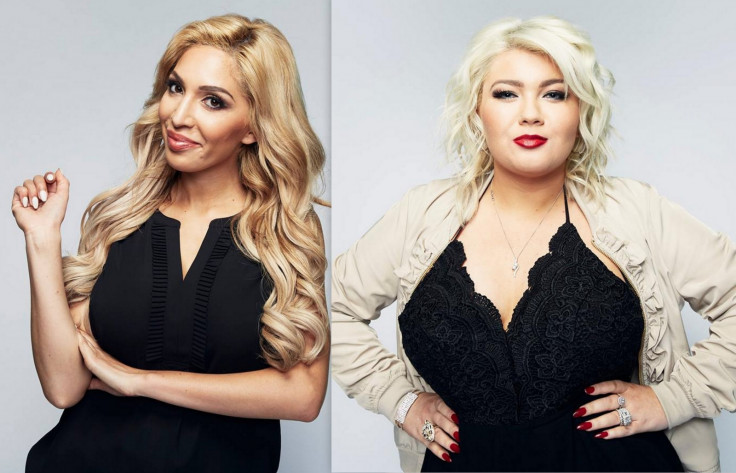 Farrah Abraham is not on speaking terms with her Teen Mom OG co-stars, and a new report has claimed that she has taken legal action against Amber Portwood and Matt Baier to prevent them from using her name.
Following the filming of the Season 6B reunion over the weekend in New York City, Abraham reportedly sent them a cease and desist letter. She told Us Weekly, "I mean, I don't give a s**t about either of them, and I'm sick of them trying to be like me. They're obsessed with me. I sent them a cease and desist so they need to leave me out of their books, out of their interviews, and I don't want anything to do with them."
Abraham claimed that the couple are "just jealous or envious" of her. The reality star told the outlet, "I've tried to be friends with them over the years, and I'm just not anymore. And it's just unhealthy. I'm just making healthier choices for my 26th."
Previously, Abraham dissed her co-star, Portwood, for following in her footsteps after news broke that Amber is in preliminary talks about making a sex tape with her fiancée Matt Baier for Vivid Entertainment.
She told The Dirty, "It's sad how hard Amber tries to be me. Matt the conman who doesn't even like her and is trying to pimp her out to get money for himself. This is all sad. Amber is a washed up felon."
The 26-year-old continued, "I would caution them, but they're felons and criminals. So see why they hope to follow in footsteps of mine, the envy of them wanting to be me never fails, as I see it copying and following in my footsteps is a little old — like Matt is."
Teen Mom OG season 4 airs every Monday at 9 pm EST on MTV Network.