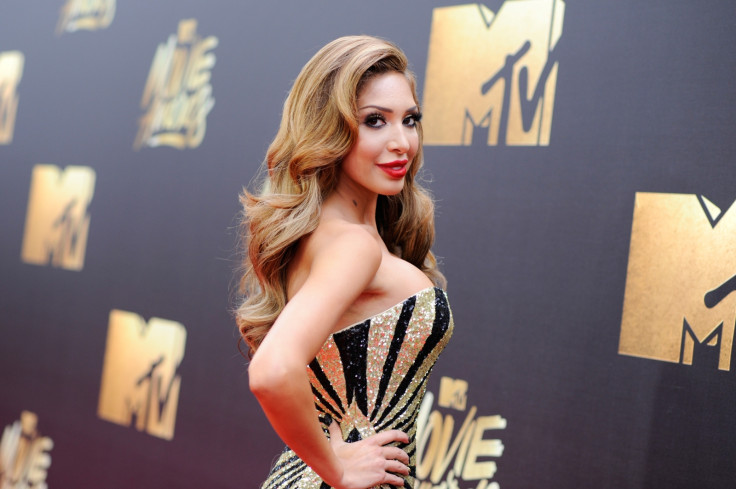 Farrah Abraham has landed herself on the receiving side of fan's fury yet again. The Teen Mom OG star took to social media to post a racy video, which features her showing off her skimpy nude bra by Sneaky Vaunt that barely covered her boobs.
Alongside the video she wrote, "#ad Move it or lose it, @sneakyvaunt girl crush coming through! Girls, seriously, I can't even cope. Positives - too many to list. Negatives - may at times have a tendency to stare in the mirror, or any reflective surface for that matter, a little too long... #cantevencope"
Abraham continued, "This is a girls must have accessory, it will give you the confidence to finally wear those pieces you've been wanting to rock but you haven't had the confidence. Go check them out my loves Xx"
However, this racy post of her didn't go well with her Instagram followers. While some called it "disgusting" some says the video is "cringeworthy". A user wrote, "Ew you look DISGUSTING!" while another user wrote, "I wanna puke".
"That was so cringeworthy," a user said, as another pointed out, "Oh my Goodness it's sooo disgusting when she tries to make a kissing sound. I don't even think her lips can meet together all the way... EWWW!!!!"
Some called her advertisement was just an excuse to flaunt her boobs. "Does anyone else feel that she just uses the bra as an excuse to shove her boobs in the camera?" Another user commented, "Stop showing your tits on here no one wants to see it."
"You should delete this post. I'm so embarrassed for you!! said a fan. Some fans pointed out how she is not a good role model for her 8-year-old daughter Sophia. A fan commented, "Feel so bad for her daughter like for real I wouldn't want my child to see me post things like this on social media because she will think it's okay and it's not. Hopefully you will grow up and get some class."
"All that plastic in your face and boobs nasty your daughter should be embarrassed," read a comment.
Amid all these, some fans also came out in her support and called her "confident". A user wrote, "I think she's just super confident... he'll if I had her money I'd have all kinds of work done just like she did... she's gorgeous... don't like her attitude sometimes but at least she knows what she wants"
"You are true to yourself and beautiful Farrah Abraham, don't let ANYONE steal your joy! Stay strong lady!" said another.