The A-to-Z of Alphabet: What is the new Google all about?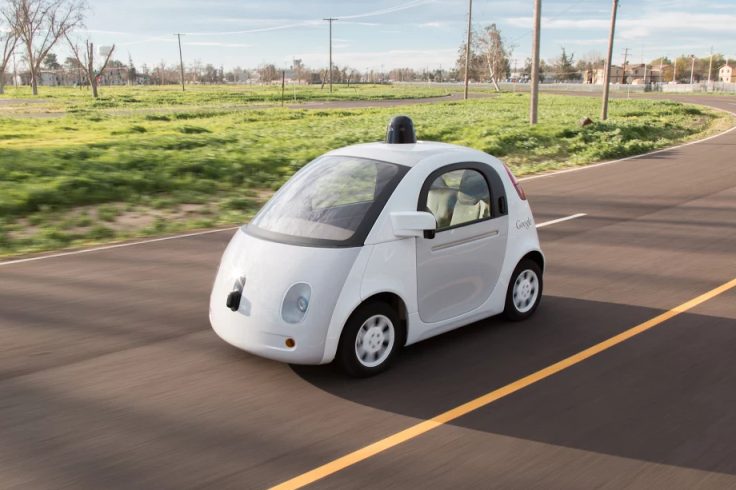 Google surprised just about everyone with its shock announcement that it was was rebranding itself as Alphabet, but what does it all mean for Google, it co-founders and the future of driverless cars? Here's everything we know so far:
What is Alphabet?
The initial reaction on Twitter (that most considered of mediums) following the revelation was one of pure shock followed by disbelief followed by the realisation that in reality nothing will change.
Alphabet is a company that will oversee the operations of all of the various projects that currently fall under the Google name. Essentially, it means projects such as the company's driverless cars, glucose-reading contact lenses and its future-gazing X Labs will all be individual companies that will operate (more or less) independently and which all will have CEOs that have been promised autonomy.
So is this the end of Googling?
No, absolutely not. Google will be by far the biggest company within Alphabet – both in terms of impact, users and most importantly in terms of revenue. Effectively, Larry Page and Sergey Brin are spinning out Google while rebranding what is remaining as Alphabet. But Google (the company) will consist of much more than just search: it will also include YouTube, maps, Android and Chrome.
Who is in charge?
Page and Brin will remove themselves from the day-to-day running of Google and will operate as CEO and president of Alphabet respectively. They will make sure the various companies are running smoothly without interfering too much. They will also oversee future expansion and capital acquisitions.
Who's running Google, then?
The person who has been called "the most powerful man in mobile" – Sundar Pichai. The affable 43-year-old has been a rising star at the company for some time, and a promotion in October put him in charge of every major product at the company aside from YouTube, and effectively made him the second most important employee of the firm, second only to CEO and co-founder Page.
Page was effusive in his praise of Pichai in announcing the reorganisation. He said: "I feel very fortunate to have someone as talented as he is to run the slightly slimmed down Google."
Aside from Google, what other companies will there be?
Here is a list of the companies that will be groups under the Alphabet umbrella (in alphabetical order, obviously):
Boston Dynamics: a robotics company purchase by Google in 2013 that produces a range of robots that walk with an uncanny sense of balance, run at cheetah-like speeds and can jump up to 30ft
Calico: Google's attempt at defying death by tackling the ageing process
Fiber: Google's own broadband service, which is limited to a handful of cities in the US for now
Google Capital: The investment wing of Alphabet, which makes bets on later-stage companies such as SurveyMonkey
Google Ventures: The investment wing of Alphabet, which makes bets on startups and has already invested in the likes of Uber, Periscope and 23andMe.
Life Sciences: Spun off from Google's skunkworks X Lab, Life Sciences' first project is bringing a glucose-sensing contact lens to market.
Nest: Bought in 2014, the smart home company produces connected smoke detectors, cameras and thermostats.
X Lab: Possibly the most exciting division of the company formerly known as Google, this is where the company develops its moonshot projects, and has been the origin for driverless cars, Google Glass and Project Loon.
Where will Google's driverless cars end up?
This is unclear at the moment but it is possible that it will occupy the the first letter of the Alphabet. According to documents seen by the Guardian, the company set up Google Autos LLC back in 2011 and is headed up by driverless car head Chris Urmson so in time, this could move out of the X Lab's shadow and become a fully fledged company of its own.
What about all the money?
The vast majority of Google's revenue comes from ads sold on its search engine. That means Google will likely remain a hugely profitable company under Alphabet. But where will the rest of the companies get their money?
This is something yet to be made clear by Page and Brin, and it is likely it will not get any clearer until the company reports its first set of earnings under the new structure, which is estimated to be Q4 2015, meaning we will not find out how this will work in detail.
It is likely the current system of search supporting everything else will not change any time soon but it is clear this move is an attempt to make all the other companies under Alphabet's umbrella profitable on their own in time.
How have people reacted to the change?
From an investor standpoint the reaction has been entirely positive. Google's shares rose 7% in after-hours trading and most Wall Street analysts have seen the move as a positive one as it will make the company much more transparent
"[Investors] are aware that they've got this hodgepodge of companies," said Roger Kay, an analyst at Endpoint Technologies Associates, told Reuters. "Maybe it's better to sort them out a bit and make it clearer which ones are bringing in the bacon and which ones are science projects and which ones are long-term bets."
Having picked their jaws up from the ground, technology watchers have also given the move their blessing with writer Om Malik succinctly calling the new venture "the Berkshire Hathaway for the Burning Man crowd". Author and journalist Farhad Manjoo believes the move will have a far-reaching impact on all companies.
He said: "By creating a formal structure to enshrine the goal of working on far-ranging problems, Google (or, rather, Alphabet) is offering a template for the next evolution of a modern tech firm — one that can do a lot more in many different corners of the world, for better or for worse."
On social media the reaction has been a little less nuanced but no less entertaining.
© Copyright IBTimes 2023. All rights reserved.