Zayn Malik dumped Perrie Edwards by text after two-year engagement?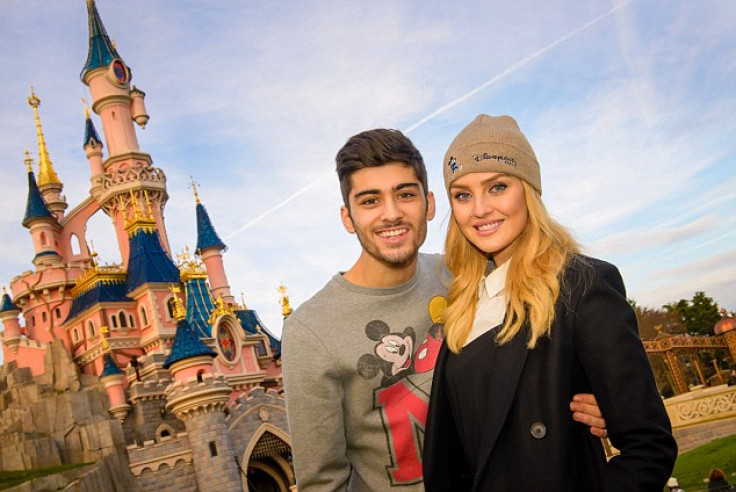 They were together for four years and engaged for two but former One Direction singer Zayn Malik is said to have ended his relationship with Perrie Edwards by text message. While the Little Mix songstress is trying to deal with the split privately, Malik is now believed to have broken his silence on Twitter.
Reports from The Sun claim that Malik, 22, chose to end his engagement to the pop star via one text message as opposed to discussing their future face-to-face. A source told the newspaper: "But he ended their engagement with one text message and in the two weeks since there's been complete radio silence between them.
"Who does that? She's devastated, which everyone understands, but is doing her best to focus on work and to put on a brave face in public." The What Makes You Beautiful hitmaker has not responded to the cheating claims directly in public but he appears to have posted a subliminal tweet in the midst of the scandal, tweeting: "You just can't do enough for some people , I guess."
Edwards, 22, was quizzed about how she is coping in the aftermath of the split by E! News, to which she replied: "I'm good, thank you," before her Little Mix bandmates chimed in to change the topic. The group are currently in the US to promote their latest number one single Black Magic, which is said to be helping to take Edwards' mind off her personal life.
The couple got engaged in August 2013 after two years of dating but their relationship has been rocked by cheating scandals on Malik's part a number of times. Although the couple's relationship seemed to be stronger than ever since he quit One Direction in March 2015, it is believed that some of Edwards' friends have been concerned about their relationship. One insider told E! News: "Her close friends have told her she's better off without him. He hasn't treated her right for a long time."
It is not yet known exactly why the couple split up but it coincides with Malik's announcement that he has signed a new deal with RCA Records. Questions are circulating over the couple's new £3m house which they alleged purchased together in July. A source told The Sun: "This was the house where Perrie expected to marry Zayn and act as his wife for the rest of their lives. It was their dream home and he went through with the purchase only a few weeks ago."
© Copyright IBTimes 2023. All rights reserved.