Zayn Malik and Gigi Hadid are going strong? Couple flaunt passionate kiss photo on Instagram
Gigi Hadid and Zayn Malik are reportedly back again after a short split.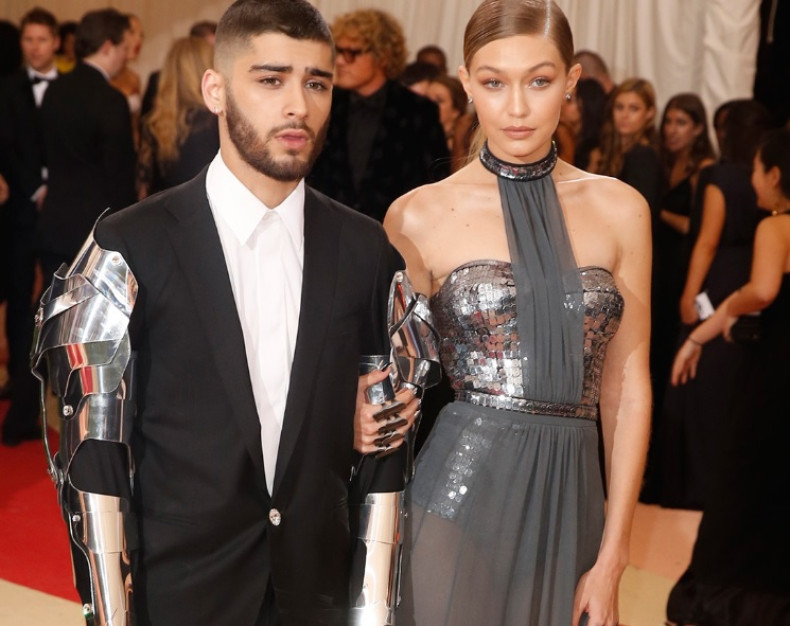 After recent speculations surrounding supermodel Gigi Hadid and singer Zayn Malik's relationship, Gigi has posted another adorable PDA photo dismissing all rumours. Hadid had aced the art of flaunting PDA on social media when she had earlier posted an adorable couple photo — one where she seems to be hanging in the air, reaching out for a kiss — with boyfriend Zayn Malik on Instagram.
Gigi took to her Instagram account on Friday to post a drool-worthy picture of her and her singer boyfriend. She simply captioned the candid shot, "squish ya."
In the picture, the former member of the British boy-band One Direction seems to be reaching out for a kiss, while the beautiful supermodel breaks into a chuckle.
The Instagram post comes after a short break. According to a report by E! News, the singer and the model had hit a rough patch in their relationship in June, and may have parted ways. But, soon enough the duo were spotted together again during a New York outing holding hands.
"Things are back to normal with them," a source told the website adding, "they got through a rough patch that Zayn was facing personally and it started to put a dark cloud on their relationship. Gigi was there for him when he needed her the most and that brought them closer than ever."
Could their short split have anything to do with Malik's anxiety pangs? Earlier, the 23-year-old singer had even cancelled a show at London's Capital Summertime Ball, saying he had "suffered the worst anxiety of my career."
Gigi was reportedly by her on-again and off-again boyfriend's side during his hard time; she even took to Twitter to shower her love for her beau. "Those who can find compassion now are the ones that deserve to watch you continue to grow," she tweeted adding, "We are all here to support you and make each experience easier."