Zayn Malik and Liam Payne send messages of support to Louis Tomlinson after mother's death
The former bandmates have put their differences aside to support Tomlinson in his time of grief.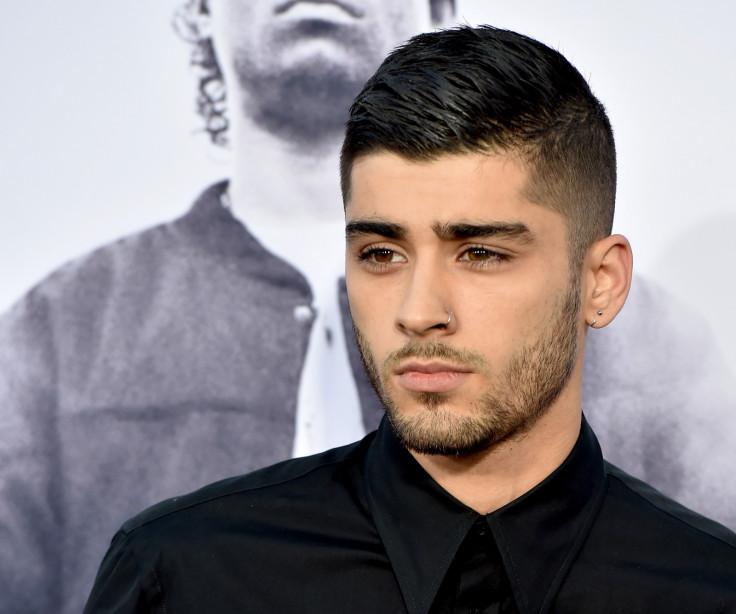 Zayn Malik has reached out to his former bandmate Louis Tomlinson following the tragic death of his mother Johannah Deakin.
The 43-year-old died on Wednesday (7 December) after a battle with leukaemia. The mother-of seven had been being diagnosed with an aggressive form of the disease earlier this year.
Mailk sent a heartfelt message of support for Tomlinson in his time of grief, writing on Twitter: "@Louis_Tomlinson love you bro! All of your family is in my prayers. proud of your strength and know your mum is too x" (sic).
After sensationally quitting One Direction in March 2015, Malik became embroiled in a Twitter spat between Tomlinson and Naughty Boy.
The 24-year-old intervened, telling told Louis to stop making 'b****y' comments about his life after leaving the band and befriending the music producer.
In November in an interview with Fader magazine the singer slammed One Direction's music as 'generic as f***' explaining that he felt stifled by the British boy band.
In an interview on The Jonathan Ross Show Louis seemed to confirm the reports of a rift, admitting they had not been in touch since Zayn quit the band. "I think he wants to distance himself a little bit," he explained.
However, Zayn has put an end to the long-running rift , showing his support for his 'brother' when he most needs it.
Following his message Zayn was seen arriving at the Billboard Women in Music Awards at Pier 36 in NYC on Friday.
Liam Payne also sent a message of condolence to his former bandmate on Twitter offering his unconditional support telling him: "I am always here for you through everything as you have been for me."
"Louis, I'm so sorry for you my brother," he tweeted. "My heart aches for you, just know I love you the same from a million miles away as I do right next to you. I'm always here for you through everything as you have been for me."
"My thoughts and prayers are with you and your family at this incredibly sad time," he continued. "I can't begin to imagine what you are all going through. RIP Johanna, you are forever in my thoughts."
Fans and celebrity friends of the singer have been tweeting messages of sympathy for Louis and his family since news of Deakin's death was made public on Friday (9 December) .
Music mogul and X Factor judge Simon Cowell, who played a key role in One Directions global success sent a message to Louis saying: "Heartbroken for you @Louis_Tomlinson. Your mum Jay was an incredible person. Sending you all my love."
X Factor judge Cheryl, who is expecting a baby with bandmate Liam Payne, offered her condolences saying: "My heart breaks for you."
A statement released to Mail Online on Friday reads: "It is with immeasurable sadness that Johannah Deakin's family said goodbye to Johannah in the early hours of Wednesday 7th December 2016.
"Earlier this year Johannah was diagnosed with a very aggressive form of leukaemia that required immediate and continuous treatment. We respectfully request that the family are given time and space to grieve in private."
As well as One Direction star Louis, 24, Johanna leaves behind six other children, Lottie, 18, Felicite, 16, twins Daisy and Phoebe, both 12, and twins Ernest and Doris, both aged two, who she gave birth to prematurely in 2014. She was also grandmother to Louis' ten-month-old son Freddie.
© Copyright IBTimes 2023. All rights reserved.