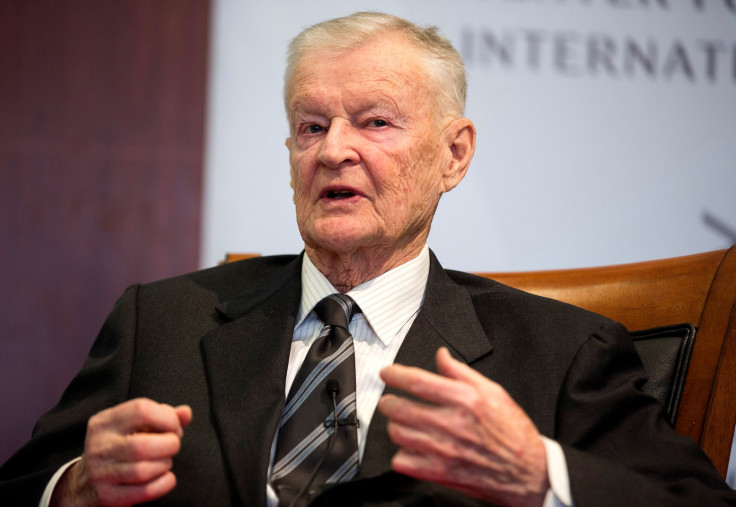 Zbigniew Brzezinski, the former US national security adviser to President Jimmy Carter, died on Friday, 26 May, at the age of 89. His family made the announcement on social media but did not reveal the cause of death, stating simply that he "passed away peacefully" in Virginia.
"We love you, Dad, and will always be grateful for the love and devotion you showed us all," his daughter Mika posted on Twitter.
The son of a Polish diplomat, Brzezinski was famously known as a hardliner on foreign policy and was recognised within the Democratic Party as an informed voice on international relations.
"Rosalynn and I are saddened by the death of Zbigniew Brzezinski. He was an important part of our lives for more than four decades and was a superb public servant," Carter said in a statement following the announcement.
"Having studied Zbig's impressive background and his scholarly and political writings, I called on him to advise me on foreign policy issues during my first presidential campaign. I liked him immediately, and we developed an excellent personal relationship. He was inquisitive, innovative, and a natural choice as my national security advisor when I became president," he wrote according to the press release by The Carter Center.
"He helped me set vital foreign policy goals, was a source of stimulation for the departments of defence and state, and everyone valued his opinion. He played an essential role in all the key foreign policy events of my administration, including normalisation of relations with China, signing of the SALT II treaty, brokering the Camp David Accords, and the Panama Canal treaties, among others.
"He was brilliant, dedicated, and loyal, and remained a close advisor to my work at The Carter Center. I will miss him."