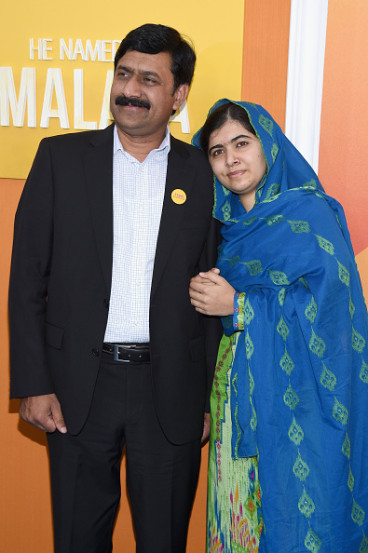 Education funding must become as much of a priority as food, water and shelter, according to long-time education campaigner Ziauddin Yousafzai.
The father of Malala Yousafzai spoke of the importance of funding for education in Pakistan and developing countries ahead of the National Geographic Channel's TV debut of documentary He Named Me Malala.
Yousafzai said: "It's very sad, we are trying hard. The Malala Fund is trying hard to put education at the top of the UN agenda, to put it on the top of the world leaders' agendas.
"Usually when you ask world leaders to spend money on it, they are usually not very generous. They say that water is very important and food is important and shelter is important, but in my experience, water, food, shelter and education should be put in the same category. World leaders are trying in their own way; Pakistan itself and other developing countries should make education their top priority.
"Education is like a magic wand: if the poorer countries invest more on education, they will get rich, they will be wealthy. For developed countries, education is like the custodian of their civilisation."
Yousafzai's daughter Malala, who had joined her father in the campaign for equal education for women and men, was shot in the head by the Taliban while on her way to school aged just 14 in October 2012. Miraculously surviving the shooting, Malala was initially treated in Pakistan and was then moved to a hospital in Birmingham in the UK, where she remained, attending school and subsequently writing an autobiography entitled I Am Malala: The Girl Who Stood Up for Education and Was Shot by the Taliban.
She went on to become the youngest ever person to win a Nobel Peace Prize, which she was awarded in 2014, when she was 17 years old. Along with her father Ziauddin, Malala has continued to campaign for education as a tool for change and remains on the Taliban's radar.
He Named Me Malala is to debut on the National Geographic Channel at 8pm on 29 February in the US, and 9pm on 1 March in the UK.