Zimbabwe faces 'a national health crisis' as lack of drugs worsens spread of cholera and typhoid
Legislators are urging President Robert Mugabe to declare the spread 'a national health crisis'.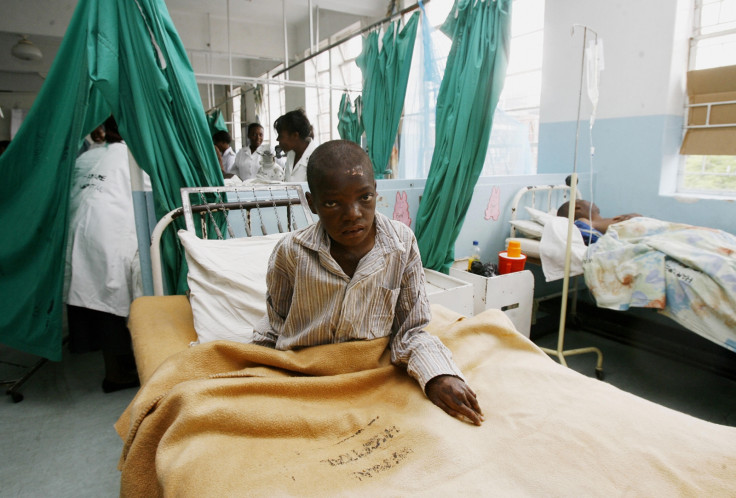 An acute and growing shortage of medicines in Zimbabwe is aggravating the spread of deadly infections typhoid and cholera across the country, as the ailing economy worsens the nation's failing public health system.
Zimbabweans are still reeling from the economic and humanitarian crisis of 2008/2009 when more than 4,280 died from cholera – an outbreak Unicef has described as one of the worse ever recorded in sub-Saharan Africa – compounded by poor sanitation and limited access to healthcare.
Just days after the nation's health authorities issued a cholera and typhoid outbreak alert in the capital Harare, due to severe water shortages, legislators have urged President Robert Mugabe to declare the spread a national health crisis after more than 60 new cases were reported in three provinces this week.
Against a backdrop of alarming poverty levels, a cash-strapped public health system, aid agencies have warned that health institutions have run or are running out of medicine, and clinics and hospitals are struggling to cope with the soaring number of patients.
A student nurse at Harare's Parirenyatwa Hospital is quoted as saying by Times Live that the number of deaths per week from water-borne diseases was on the increase.
Lack of drugs worsening the situation
According to local press, members of the Parliamentary Portfolio Committee on Health – which monitors the activities of the Ministry of Health – was this week told that the situation was worsened by budget restrictions, looting and a delay in salary payments for civil servants.
Because of what the World Health Organisation describes as an "unprecedented deterioration of healthcare infrastructure", the large majority of medicine available in Zimbabwe's hospitals is supplied by foreign aid agencies and organisations.
Whilst drugs such as pethidine and injectable morphine are expensive, the state has abandoned the cash budgeting principle, as outlined by current finance minister Patrick Chinamasa during his mid-term budget review on 8 September.
"Whilst drugs are expensive, the state won't cut back on military equipment and vehicles and transfer that money to medication. If it did it could actually go a long way," Zimbabwe's former education minister, and human rights lawyer, David Coltart, exclusively told IBTimes UK over the phone from Bulawayo last month.
© Copyright IBTimes 2023. All rights reserved.