As Zimbabwe prepares to mark 37 years of independence from white rule, opposition heavyweight Morgan Tsvangirai today (18 April) said the Southern African nation can only "commemorate and not celebrate" because of the "stinking poverty around us".
President Robert Mugabe has come under pressure over how his government has handled the economy as the nation faces its worst financial crisis in eight years compounded by acute cash shortages and soaring basic food prices. The head of state is expected address a crowd today at the National Sports Stadium in the capital, Harare.
Gripped by drought and possibly on the verge of total economic collapse, the cash-strapped nation is still struggling to get payment support from foreign lenders, and civil servant salaries, traditional annual bonuses and government pensions are often paid late.
"I advisedly say commemorate and not celebrate – because the stinking poverty around us and the extreme suffering of the people is not worth celebrating. Our current sad national predicament is not commensurate with the sacrifice we made as a nation in the brutal struggle for our independence," opposition leader Tsvangirai, said in his independence day message published on his presidential campaign website.
Mugabe and his ruling Zanu-PF party have been in power since the country gained independence from the UK in 1980 after Zimbabwe's 16 year War of Liberation.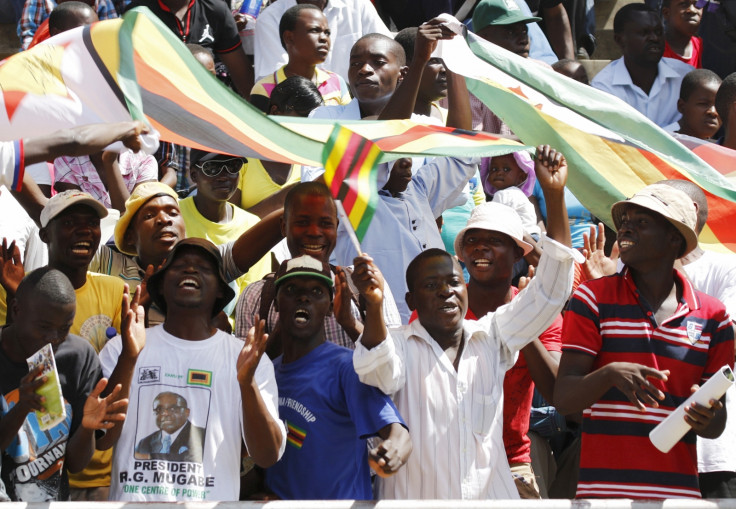 "Independence came without freedom," the politician said, in reference to repression and human rights abuses allegedly committed by the government. "Today (...) we now repress each other through partisan distribution of food, even maiming and killing others for belonging to a different political party."
True independence should translate into abundant opportunities and real freedom for the people so that the day gains its true worth to the country's citizenry, MDC-T leader Tsvangirai added.
His comments come amid a worsening cash crisis in the country of more than 16 million, which has for months now witnessed people sleeping outside their banks to be able to get money.
Over the weekend, the Ministry of Education assented to livestock or labour being used as a form of payment of tuition fees. Less than a week ago, Zanu-PF proposed a legislation to make cows, goats and sheep, and any type of motor vehicles, eligible for backing bank loans.