Zimbabwe: Mugabe urged to invest in agriculture to feed 2.5m starving people due to El Nino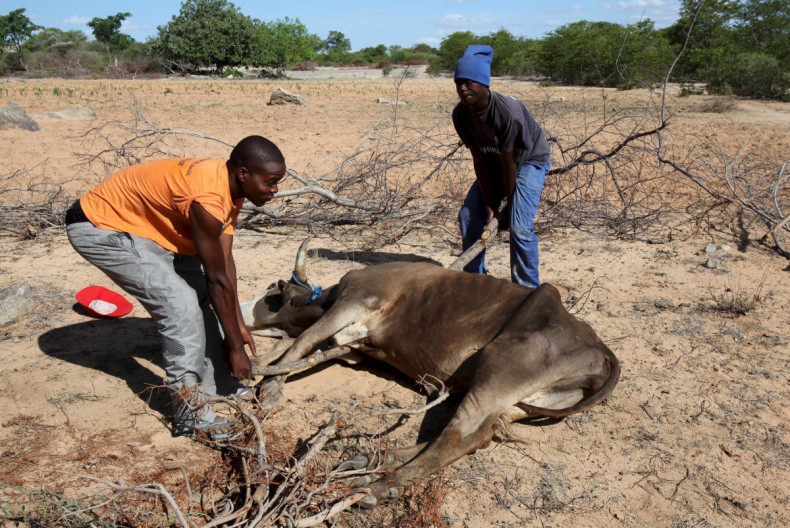 Zimbabwe has appealed to domestic and international backers for assistance as it reveals that more than a quarter of its population is going hungry, following a declaration of a state of disaster by President Robert Mugabe last week.
The government is blaming perennial food shortages on the 'Godzilla El Nino' weather phenomenon that has caused drought in southern Africa. Zimbabwe's announcement that nearly 2.5 million of its people are in need of urgent food aid comes amid rising anger from the opposition over President Robert Mugabe's planned 92nd birthday bash on 21 February.
26% Zimbabweans facing starvation
Zimbabwe's public works minister, Saviour Kasukuwere, on Monday (8 February) said: "We realise that quite a number have fallen into the drought situation ... for the 2016 (season) and we believe that almost 2.4 million — 26% of our population — are food insecure."
The dought has so far killed thousands of livestock, the government added.
The situation is especially critical in Zimbabwe where a declining economy and rising unemployment have made life hard for many people to access food, in the nation once dubbed the breadbasket of southern Africa. Zimbabwe has been a net importer of food since the early 2000s.
Following the state of disaster declaration, the United Nations (UN) World Food Program (WFP) said it was preparing to scale up food distribution in the southern Africa nation, where David Orr, the WFP communications officer for southern Africa, said the drought situation is serious.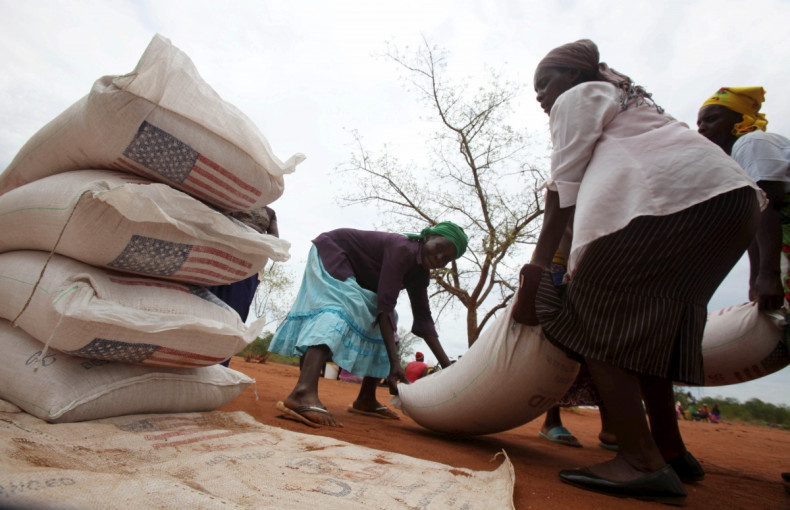 'Invest in irrigation' pleads UN
Representatives of the UN, meanwhile, have demanded that Mugabe's administration invest in irrigation to avert persistent food shortages. Chimimba David Phiri, the southern Africa coordinator with the UN Food and Agriculture Organization, said governments should encourage conservation agriculture so their citizens are less vulnerable to weather changes.
"In addition, we need to increase the area under irrigation," Phiri said. "There are many schemes in Zimbabwe, some dormant that require rehabilitation. Zimbabwe in southern Africa has the highest number of water points, dams, rivers and so on, so there is water in Zimbabwe, perhaps more than any other country in the region which can be used for irrigation. In the past it used to happen; there is no reason why it can't now."
The UN coordinator added he expects Zimbabwean leaders to revise the number of people facing starvation upward if the El Nino weather pattern worsens.
US$800,000 party bash
Last month, a proposal by Zimbabwe's ruling Zanu-PF party to declare Mugabe's birthday a public holiday sparked an uproar among opposition leaders, who claimed the new public holiday would further cripple the economy.
Zanu-PF, which has been the ruling party since 1980, is expected to spend up to US$800,000 (£559,600) on the celebration of Mugabe's 92nd birthday – to the huge financial cost of Zimbabweans.
Ironically, part of the festivities are expected to be held in the drought- stricken Masvingo province and will also include a musical gala and a football tournament, Zimbabwean daily newspaper News Day reported.
The UN WFP said some 14 million people face hunger in southern Africa because of a drought that has been exacerbated by an El Nino weather pattern.