A proposal by Zimbabwe's ruling party to declare President Robert Mugabe's birthday a public holiday has sparked an uproar among opposition leaders, who claimed the new public holiday would further cripple the economy.
On Monday (25 January), Zimbabwe African National Union – Patriotic Front (ZANU–PF) youth secretary Pupurai Togarepi said the party had submitted a proposal to the Ministry of Justice to declare 21 February a public holiday. "All things considered and without prejudice, February 21 deserves to be a public holiday celebrated as Robert Mugabe Day in Zimbabwe," Higher Education minister Jonathan Moyo wrote on Twitter.
ZANU-PF, which has been the ruling party since 1980, is expected to spent up to US$800,000 (£559,600) on the celebration of Mugabe's 92nd birthday – to the huge financial cost of Zimbabweans. Part of the festivities will be held in the drought- stricken Masvingo province and will also include a musical gala and a football tournament, Zimbabwean daily newspaper News Day reported.
'Absurdity of the highest order'
Opposition parties accuse ZANU–PF of seeking to misuse the nation's resources to worship its 91-year-old leader instead of dealing with the country's bleak economy. "As a nation, Zimbabwe should promptly move away from this medieval and archaic tradition of creating strong personalities as opposed to creating strong institutions," Movement for Democratic Change - Tsvangirayi (MDC-T) spokesman Obert Gutu said.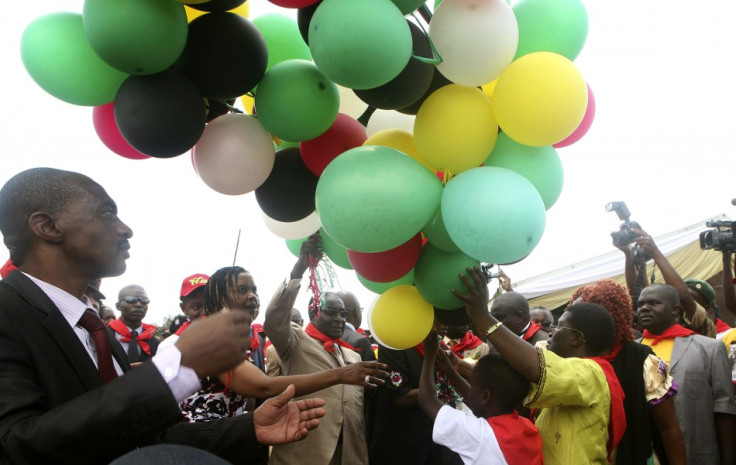 "A few ZANU- PF sycophants might want to deify and hero-worship Robert Mugabe, but these few misguided people must be told, in no uncertain terms, that their hero has caused the suffering of millions of Zimbabweans," he said, describing the proposal "an absurdity of the highest order".
Kurauone Chihwayi, a spokesperson for the Movement for Democratic Change – which split from the MDC-T in 2005 – said the holiday was "glorifying an individual who has failed to run the country". Chihwayi added: "Zanu PF fat cats are always preoccupied with the needs and wants of one person and not concerned with the sick economy and dilapidated infrastructure. The MDC views this as a misguided decision by Mugabe's praise singers."
Mugabe, who has been president for three decades and is widely criticised for his country's human rights record, has indicated that he will represent Zanu PF at the next general elections scheduled for 2018.
Initiatives to honour Mugabe
The proposal is one of many recently put forward by the ruling party. Other suggestions include naming a university after the veteran ruler as well as the lobbying of Harare City Council to provide land for construction of a stadium in honour of the President
Chihwayi said more focus should be on turning around the economy, putting food on the table and providing jobs instead of continuously pampering Mugabe with accolades.
In December, one of Mugabe's deputies caused outrage among aid campaigners after reportedly spending US$250,000 (£165,000) on a stay in a five-star hotel, as more than two-thirds of his country's population continue to live below the poverty line.
In 2015, Global Finance Magazine placed Zimbabwe second-poorest after the Democratic Republic of Congo in its survey of 184 countries. Based on IMF data, the survey showed Zimbabweans' average annual income between 2009 and 2013 was around $589 (£410). In contrast, South African's was more than $11,000 per year (£7.600).