Zimbabwe 'opposition leader' admits plan to petrol-bomb Grace Mugabe's dairy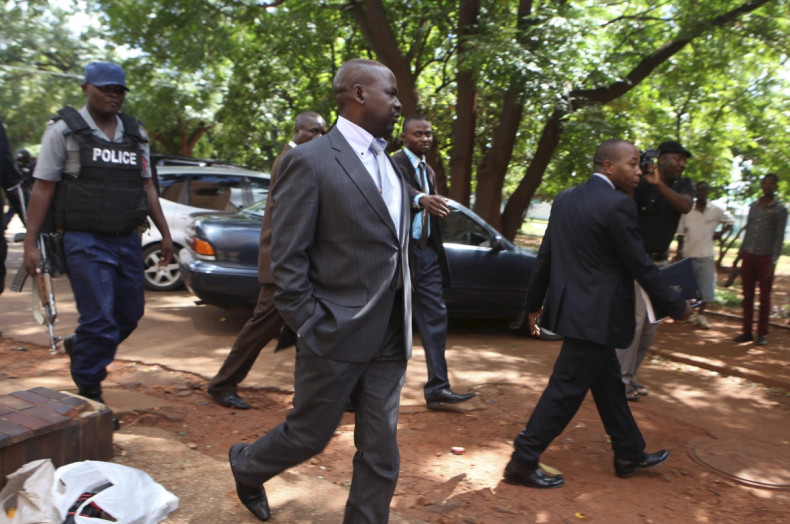 One of the suspects accused of plotting to petrol bomb a milk production plant run by Zimbabwe's first lady, Grace Mugabe, was jailed for nine years on Tuesday, 9 February. The case has been making headlines after the country's chief prosecutor was jailed for ordering two other suspects to be released.
The dairy petrol-bombing plot
The four suspects – two soldiers and two civilians – were allegedly caught with firearms and were planning on blowing up the Gushungo dairy.
Zimbabwean authorities claim the four belong to a previously unheard-of opposition party: the Zimbabwe People's Front.
The police, who arrested and searched the men on 22 January outside Mugabe's dairy farm north of the capital Harare, allegedly recovered four Molotov cocktails made of bottles containing petrol, ammonium nitrate, nails and sand.
Local media reported the four had formed the Zimbabwe People Front and set up a military training camp. The suspects appeared at the magistrates court in Harare, charged with treason.
A Zimbabwe court jailed Owen Kuchata, 34, the leader of the Zimbabwe People's Front (ZPF), after he plead guilty to possessing weapons that could be used for "insurgence, sabotage, banditry or terrorism". Kuchata was arrested last month along with three other men: a fellow party activist, an army corporal and a retired intelligence officer.
The prosecution said police were tipped off about the planned attack and arrested the four as they headed to the dairy, which likes outside of the capital Harare. Kuchata was said to be carrying four petrol bombs.
"It seems you have a wrong way of sending messages to people," magistrate Hosiah Mujaya told Kuchata, during the trial.
However, last week, the nation's Prosecutor General, Johannes Tomana, was arrested and charged with obstructing the course of justice, because he allegedly ordered charges against two of the four suspects to be dropped.
'Highly suspect' case
Tomana's decision to dismiss the two suspects led commentators to describe the case as suspicious and linked to the fight over who will succeed the nation's ageing President, Robert Mugabe. Mugabe is approaching his 92nd birthday, and his wife Grace Mugabe, 50, is being seen as his possible successor.
Dewa Mavhinga, Zimbabwe spokesman for Human Rights Watch, described the firebombing allegations as "highly suspect". "Police and state security have increased harassment and arrests of people in the context of fights within the Zanu-PF party about who will take over from Mugabe," he added.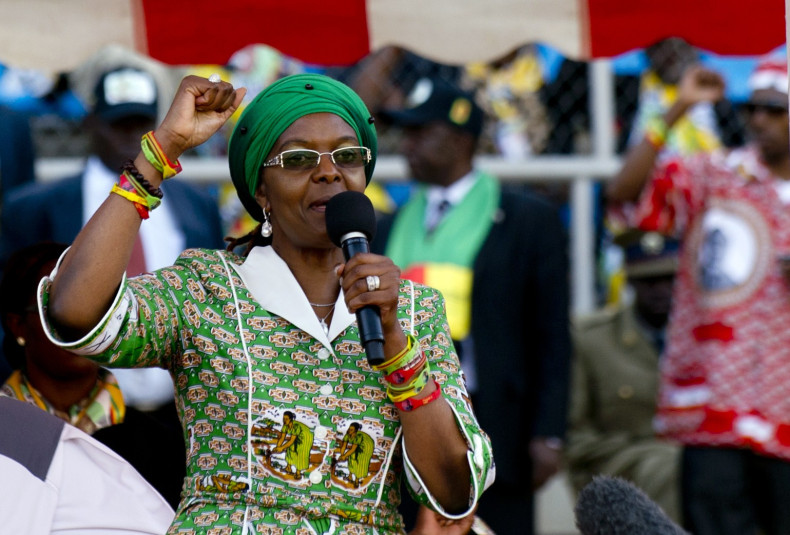 More suspicion arose when Obert Gutu, a former deputy justice minister and spokesman for the opposition Movement for Democratic Change (MDC) party, said he had never heard of the obscure political party the four suspects claimed to be part of: the Zimbabwe People's Front. "This incident feels like a nasty, cooked up story," Gutu said.
Tomana, who was released on $1,000 bail and remanded until 16 February, faces up to 15 years in prison if convicted.
The two freed men have since been re-arrested.