As Zimbabweans prepare to celebrate President Robert Mugabe's 92nd birthday, a new controversy involving the nation's chief prosecutor and a bomb plot has been making the headlines.
The Prosecutor General, Johannes Tomana - who is said to have fallen out with Mugabe over an expensive legal case over a property - was charged on Wednesday (3 January) with obstructing the course of justice after allegedly dropping charges against two of the four suspects accused of plotting to petrol-bomb a milk production plant run by the First Lady, Grace Mugabe (see The dairy petrol-bombing plot).
The state said Tomana's move amounted to criminal abuse of office.
Falling out with Mugabe
Tomana, a former close ally of Mugabe and his ruling Zanu-PF party, is reported to have fallen out with Mugabe, over his failure to extradite South African businessman, Jack Ping, with whom the First Lady was in a dispute about a Hong Kong flat where her daughter was staying.
Since the fallout, Tomana is believed to have switched his allegiance to vice-president Emmerson Mnangagwa, and commentators speculate his loyalty shift may be the source of his arrest.
This is in stark contrast with Tomana's old relations with Mugabe. His 2008 appointment, for instance, was blamed for highly politicising the Prosecutor office because, commentators alleged, he had been nominated to protect Mugabe's party's interests by tempering with the law to aid his agenda - especially in the judiciary wing.
In 2014, Tomana was accused of refusing to prosecute a case involving the alleged rape of a young girl by a legislator, Munyaradzi Kereke. Kereke, a former adviser to governor of the Reserve Bank of Zimbabwe, was accused of sexually abusing his then 11-year-old foster daughter at gunpoint in October 2010.
The former attorney-general was also unpopular with the opposition. In May 2009, for instance, the nation's opposition Movement for Democratic Change (MDC) party demanded Tomana's resignation, over his prosecution of anti-Mugabe activists when he was attorney-general from 2008 to 2013.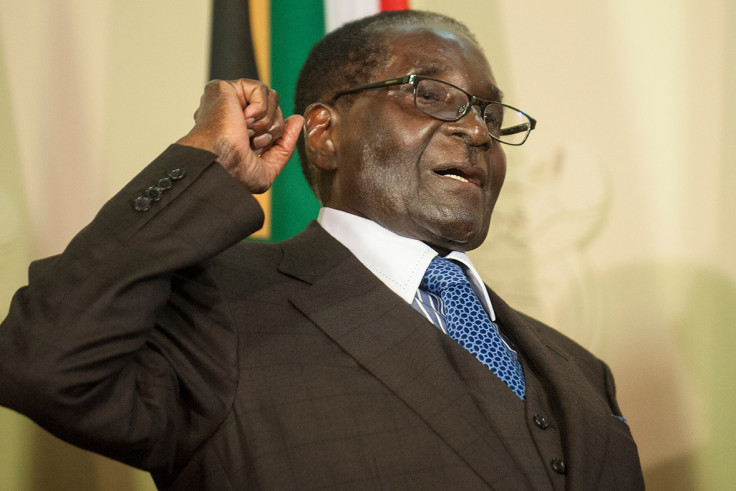 'Highly suspect' case
Tomana's decision to dismiss the two suspects led commentators to describe the case as suspicious - and likely to be linked to the progressively thrilling fight over who will succeed the ageing Mugabe.
Dewa Mavhinga, Zimbabwe spokesman for Human Rights Watch, described the firebombing allegations as "highly suspect". "Police and state security have increased harassment and arrests of people in the context of fights within the Zanu-PF party about who will take over from Mugabe," he added.
More suspicion arose when Obert Gutu, a former deputy justice minister and spokesman for the opposition Movement for Democratic Change (MDC) party, said he had never heard of the obscure political party the four suspects claimed to be part of, the Zimbabwe People's Front. "This incident feels like a nasty, cooked-up story," Gutu said.
Up to 15 years in jail
Tomana's lawyer, Thabani Mpofu, meanwhile, maintained the attorney acted legally and responsibly when he dropped the charges.
Tomana has consistently denied the allegations, but the investigating officer Thulani Ncube, an assistant commissioner, insisted that he should not be bailed because his position meant he could influence witnesses and evidence.
"He is running the office and is the one who determines the direction that prosecution must face. He might interfere with investigations which are still at infancy stage," Ncube told court, adding he believed Tomana had been influenced by someone to withdraw the charges.
Tomana, who was released on $1,000 bail and remanded until 16 February, faces up to 15 years in prison if convicted.
President of Zimbabwe since 1987, Mugabe's rule has been marked by accusations of human rights violations, and more and more Zimbabweans view their president as anything but a democrat.
The dairy petrol-bombing plot
The four suspects, two soldiers and two civilians accused of belonging to a previously unheard-of opposition party, were allegedly caught with firearms and sought to get bombs to blow up the Mazowe-based Gushungo dairy.
The police, who arrested and searched the men on 22 January outside Mugabe's dairy farm north of the capital Harare, allegedly recovered four Molotov cocktails made of petrol, ammonium nitrate, nails and sand in empty bottles.
Local media reported they had formed a political party called Zimbabwe People Front and had set up a military training camp. The four suspects appeared at the magistrates court in the capital Harare and were charged with treason.