Zimbabwe: Poet writes homage to President Mugabe's 'inspiring work' against colonialism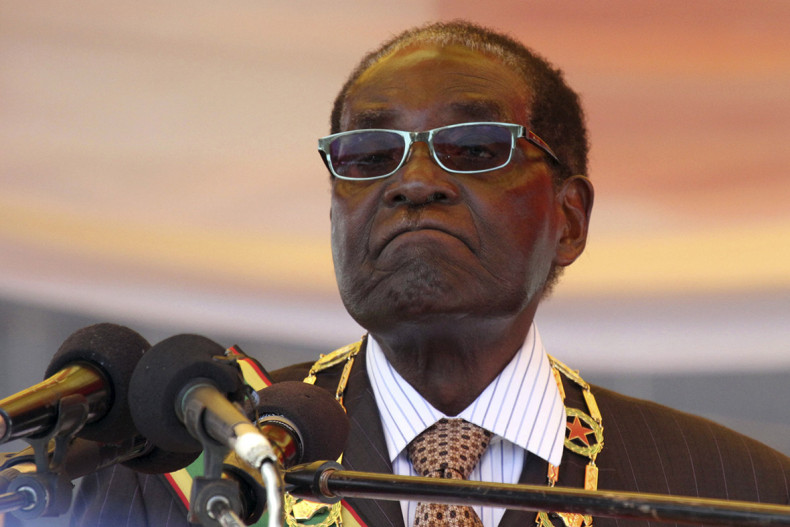 A Zimbabwean poet has written a poem to pay homage to the country's leader Robert Mugabe, who is turning 92 on 21 February. Godfrey Kudakwashe, described by The Herald as a local poet, published a piece of poetry entitled "The President of Zimbabwe" to laud the leader's work.
"Our President deserves honour so that it may be recorded in the history of Zimbabwe," the poem reads. "The man continues to inspire the world regardless of his age, he still has a sharp memory and can still walk without any aide. How visionary is this learned leader and gallant son of the soil whose leadership made Zimbabwe achieve its essential goal of independence and continuing black majority power despite great colonial challenges."
Mugabe has been Zimbabwe's head of state since 1987. It is believed that the country's ruling party, Zimbabwe African National Union – Patriotic Front (ZANU–PF), is to spend US$800,000 (£559,600) on the celebration of Mugabe's 92nd birthday.
Mugabe was awarded the China's 2015 Confucius Peace Prize for "contributing to building the government, economy and order in the country while continuing to work at the age of 91 actively for African peace". However, the leader has been often criticised over allegations of corruption and his poor record on human rights.
He is blamed for a series of massacres in the 1980s and 1990s in which tens of thousands of civilians and opposition soldiers were killed.
Mugabe won the 2013 presidential election with 61% of votes, and the UN Secretary-General Ban Ki-Moon praising him for having prevented violence during the election. However, investigations showed that the election was rigged and that the president had sought the help of an Israeli company to neutralise "unfavourable voting outcomes".
NGOs including Amnesty International and Human Rights Watch (HRW) have warned Mugabe continues to violate human rights, despite the implementation of a new constitution in 2013.