The battle to succeed Zimbabwe's 92-year-old President Robert Mugabe may have been gathering momentum for decades, but its outcome is far from settled. Now, the ruling Zanu-PF party is accused of politically-motivated violence ahead of the 2018 general elections as tensions build up across the country.
Reports of violence and political repression have increased significantly in Zimbabwe, still reeling from a violent political crisis that occurred in the aftermath of the presidential elections held in March and June 2008. At the time, supporters of Zanu-PF and opposition Movement for Democratic Change (MDC) blamed each other for perpetrating killings, torture, and politically motivated violence, but the international community accused the ruling party of instigating most of it. More than 200 people were killed, 5,000 more were beaten or tortured, and a further 36,000 were displaced.
Opposition members have again accused Zanu-PF activists of torching the homes of Renewal Democrats of Zimbabwe (RDZ) supporters in eastern Manicaland province, around 265 kilometres (165 miles) south east of capital Harare. RDZ is headed by former MDC-T's former deputy treasurer, Elton Mangoma, since October last year. RDZ spokesman Pishai Muchauraya confirmed no one had been injured in the arson.
No one has since been charged in connection with the fire, which caused thousands of dollars' worth of damage, he added. "We know that Zanu PF is frightened by the large numbers of people who are joining us, especially in rural areas that's why it is resorting to violence but we will not be intimidated," Muchauraya vowed.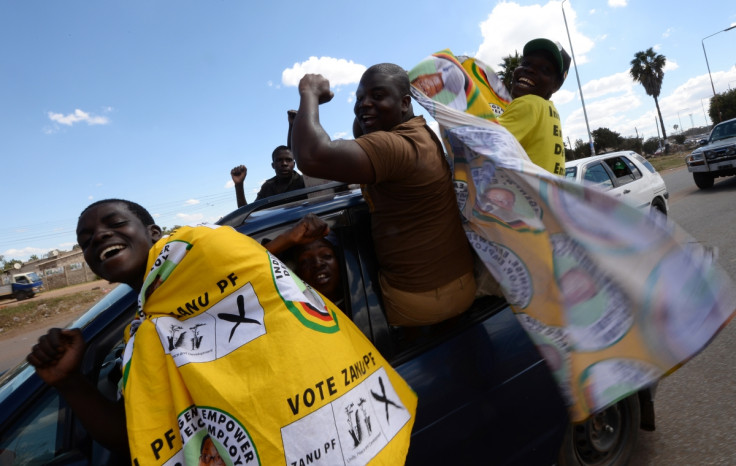 Zanu-PF 'threatens to kill' MDC-T supporters
The ruling party is also accused of threatening to carry out a terror campaign similar to the 2008 violence which left large numbers of MDC-T supporters dead. In an audio recording broadcast by US-based private radio station VOA on 27 April, top Zanu-PF officials and traditional leaders in the southern Masvingo Province were allegedly heard threatening opposition supporters with death.
The ruling party activists, including Zanu-PF official Joseph Musasiwa and youth leader Rabson Manzunzu, had been addressing supporters at Chaitemura shopping centre on 26 April following opposition MDC-T leader Morgan Tsvangirai's rally at a business centre in Gutu South on 23 April. Gutu is the third largest district in Masvingo Province.
In the VOA report, the officials and traditional leaders allegedly said they would track down and kill all MDC-T supporters. It is also alleged the officials read out a list of around 30 villagers they claimed had attended Tsvangirai's meeting, and threatened to kill them before the 2018 general elections.
"The government does not buy bullets so that we shoot trees. I will shoot people, not trees," Manzunzu is alleged to have said in the audio recording. "The forest is known as a place for animals, but with where we are going, some people will end up living in the forest as wild animals come to their homes. The only houses where you will see some activity are those of Zanu-PF supporters alone and we will not compromise on that.
"Starting at this moment until (the 2018) elections, every village head must support Zanu-PF. We cannot afford to see the country recolonised," Manzunzu is alleged to have said.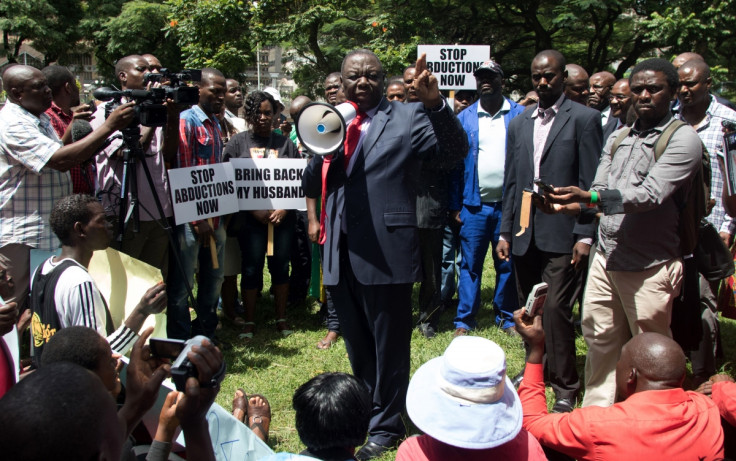 Politically motivated intimidation
In the recording the youth leader can also be heard warning village leaders found supporting the opposition would be stripped of their positions. One of the traditional leaders, Chief Makore - whose real name is Shonhe Muzenda Chihambakwe Makore - is seen declaring a ban on MDC-T rallies in the area.
Obert Gutu , the MDC-T spokesperson, on 28 April told local media it had received reports of the threats from party members in Gutu. "Those threats are gross. They are in extremely bad taste. However, the MDC is not at all surprised by those threats because this is what we have always been complaining about over the years. Zanu PF is a Mafia organisation and in the rural areas, villagers go through hell as they are commandeered to attend Zanu PF meetings and rallies," Gutu told News Day.
"Villagers are routinely threatened with death should they be seen attending MDC rallies and meetings. We have always stated that Zanu PF thrives on intimidation, threats and violence. This is why it is virtually impossible to hold free and fair elections in this toxic political environment. Traditional leaders are being abused and they end up operating as local de facto Zanu PF political commissars."
Former vice-president and leader of the opposition party Zimbabwe People First (Zim-PF), Joice Mujuru, has also been banned from attending a church meeting in Chinhoyi - located in central northern Mashonaland West Province - after local media reported security agents suspected the leader could use the event for campaign purposes.
Another well-known opposition figure Pastor Patrick Phillip Mugadza recently chained himself to a pole in an anti-Mugabe protest in Harare, against the country's lack of freedom and the nation's ailing economy. Zanu-PF spokesperson Simon Khaya Moyo, who was in a meeting in Victoria Falls, declined to comment.