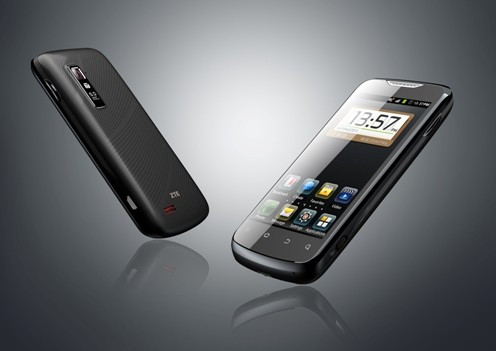 Chinese handset manufacturer ZTE will launch two new Long Term Evolution (LTE) handsets, both of which are expected to run on Android's latest operating system, Android 4.0 (Ice Cream Sandwich).
The phones will, otherwise, feature 1.2GHz and 1.5 GHz chipsets and are expected to debut at the Mobile World Congress (MWC) 2012 event in Barcelona next week.
ZTE's first Android phone - the PF200 - will have a 4.3 inch, 960x540 pixel touch-screen, with an 8 megapixel camera and a front-facing camera capable of recording video in 1080p. The handset will work on LTE, Universal Mobile Telecommunications System (UMTS) and Global System for Mobile Communications (GSM) networks and also have Near Field Communications (NFC) capability. The phone will also come with Bloototh 2.1, WiFi and A-GPS, according to PCWorld.
The second smartphone - the N910 - has a dual-core 1.2 GHz processor and a 4.3-inch touch-screen. Its resolution is lower - 800x400 pixels and the handset has only a 5 megapixel camera at the rear. However, the front-facing camera on this will also be able to record at 1080p. The phone operates on LTE, Code Division Multiple Access (CDMA) and Evolution-Data Optimized (EVDO) networks. Further features include GPS, Wi-Fi, Bluetooth and Digital Living Network Alliance (DLNA) connectivity, as reported in the Financial Post.
"These LTE devices are the fore-runners of a wide range of LTE devices ZTE will bring to the market in the coming months, as more and more LTE networks come on stream. They will be feature products - among a very wide range of devices on display at the ZTE stand at Mobile World Congress 2012," ZTE Executive Vice President and Head of the Terminal Division, He Shiyou, has been quoted as saying to Mobile News.
Moreover, ZTE has said it plans to launch smartphones in the U.S. sometime in the future and, along with the two LTE smartphones, the company will also unveil other LTE devices including tablets and datacards at the Mobile World Congress, according to PCWorld.