Zurich CFO Pierre Wauthier's Widow to Confront Firm's AGM Over Suicide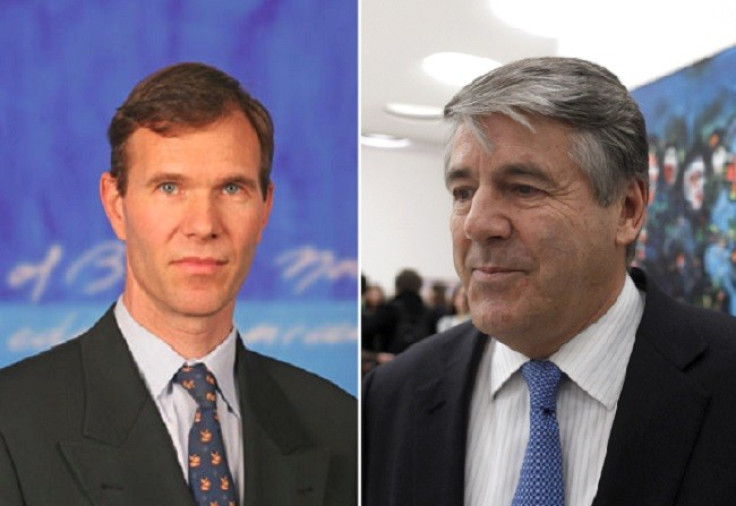 The widow of Zurich Insurance's chief financial officer, Pierre Wauthier, who committed suicide last year because of an "unbearable working environment", will confront current company executives at the group's annual general meeting on 2 April.
In her first interview since her late husband took his own life, Fabienne Wauthier told Reuters that she is going to the AGM to voice concerns over how an investigation into his death has been conducted, and whether the firm had fully addressed the working environment, which is blamed for causing his suicide.
"We are not going there for money nor revenge," said Fabienne Wauthier, who will be attending the AGM, accompanied by her daughter, mother in law and brother.
"We have asked Zurich to do the right thing."
In the interview, she said that her husband had become disillusioned with the atmosphere at Zurich.
In September last year, Josef Ackermann's resigned from Zurich Insurance after he was mentioned in one of the two suicide notes left by Wauthier.
However, Ackermann released a statement saying that while he believed Wauthier's family thought he held some of the responsibility for the 53-year-old chief financial officer's suicide, he dismissed any allegations as "unfounded".
Zurich Insurance launched its own investigation into whether any "undue pressure" was put upon Wauthier before his suicide.
"Let me be absolutely clear, we, meaning the board and management of Zurich, take corporate culture and behaviour very seriously," said Tom de Swaan, acting chairman at Zurich when he announced the probe in a conference call with concerned investors at the time.
"In addition, from my own personal perspective, I am not aware of any behaviour that would be considered inappropriate in a board setting."
When resigning, Ackermann said he was trying "to avoid any damage to Zurich's reputation".
However, Wauthier's widow said in the Reuters interview that she is dissatisfied with the investigation, which was commissioned by Switzerland's financial regulator Finma and conducted by law firm Homburger.
"We are still saddened by what has happened, and we will never know the reasons for his irreversible decision," said a Zurich spokesman.
Wauthier's widow said her late husband had apparently seen human resources in July last year for excessive stress.
© Copyright IBTimes 2023. All rights reserved.