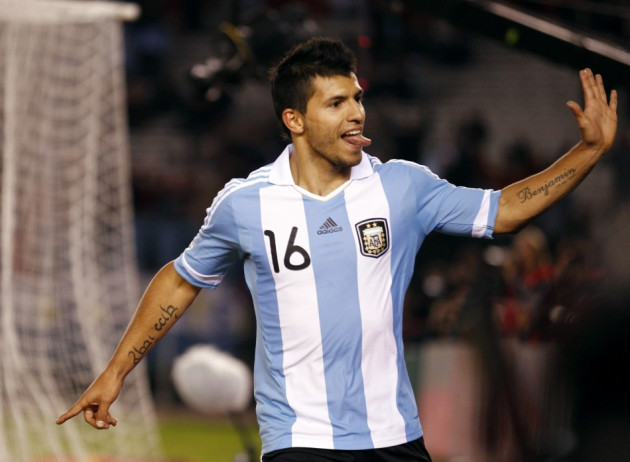 The pick of today's European football transfer rumours, news and gossip for 1 July 2011. Any transfer gossip surrounding Manchester United, Chelsea, Arsenal, Liverpool, Manchester City, Bayern Munich, AC Milan, Inter Milan, Juventus, Roma, Barcelona and Real Madrid will be covered here.
Premier League
Arsenal manager Arsene Wenger has asked Gunners fans to be patient and promised the club's transfer activity will increase at the end of July. "We are in a waiting period, everybody is waiting to see the other [club's] moves," he told Alsace TV. In a story backed up by no quotes of any kind, today's Mirror reports that Arsenal will offer Henri Lansbury or Ignasi Miguel in a cash-plus deal for Bolton defender Gary Cahill. Continuing Wenger's bid for mid-table mediocrity the Mirror also reports the club are preparing a bid for creaking Republic of Ireland international John O'Shea.
Is Sergio Aguero going to sign with Manchester United? Probably not but a small detail like that won't stop Spanish newspaper AS from talking about it. The paper claims the Atletico Madrid striker's agent met with representatives at Old Trafford on Wednesday. The United boss will also make a move on Rennes' midfielder Yann M'Vila who will cost around £15m.
Chelsea manager Andre Villas-Boas will make 17-year-old Barcelona striker Gael Etock his first signing which, Tom Lutz remarks, means we can all look forward to "Etock: I want to return to Barça" rumours for the next seven years.
That's not all though, the Stamford Bridge outfit are keen to kick-start their third tedious transfer story of the summer by adding Javier Pastore's name alongside Neymar and Sanchez's. The Blues have submitted a £45m bid for the Palermo playmaker, according to the Mirror; which sounds like a lot of money but is relatively prudent when you consider Sunderland can shift fairly average young box-to-box midfielders for £20m without anyone raising an eyebrow.
On the subject of tired transfer speculation you've almost-definitely-certainly heard before, Liverpool still want Scottish midfielder Charlie Adam but will have to hand over £9m to get him. Less obvious, but perhaps more unlikely, Kenny Dalglish is reportedly interested in Manchester City midfielder James Milner who's just as bored with the Samir Nasri to City story as the rest of us but is actually prepared to do something about it, reports TalkSport.
La Liga
The Udinese winger Alexis Sanchez has continued his Being Linked With Barcelona schedule despite being in Argentina for Copa America 2011. The Chile coach Claudio Borghi has told Barca the time has passed when Sanchez could travel to Spain to finalise his proposed transfer and the Catalan club must now come to Buenos Aires to conclude the deal. Taken altogether, means we should get at least another week out of this particular transfer nugget.
Serie A
Over in Italy and no decision has yet been made on the future of Juventus striker Vincenzo Iaquinta -- who has been linked with a move to Roma.
"At this moment in time there is nothing concrete with anybody," agent Andrea D'Amico told Sport Mediaset.
Meanwhile, Il Corriere dello Sport claim Adriano Galliani's recent French excursion was to negociate a deal to sign Arsenal's Samir Nasri.
Finally, the agent of Arsenal midfielder Denilson has played down speculation linking him with a move to AC Milan. "Are Spanish and other Italian clubs chasing him? Currently there are no negotiations," Gerardo Santiago said.