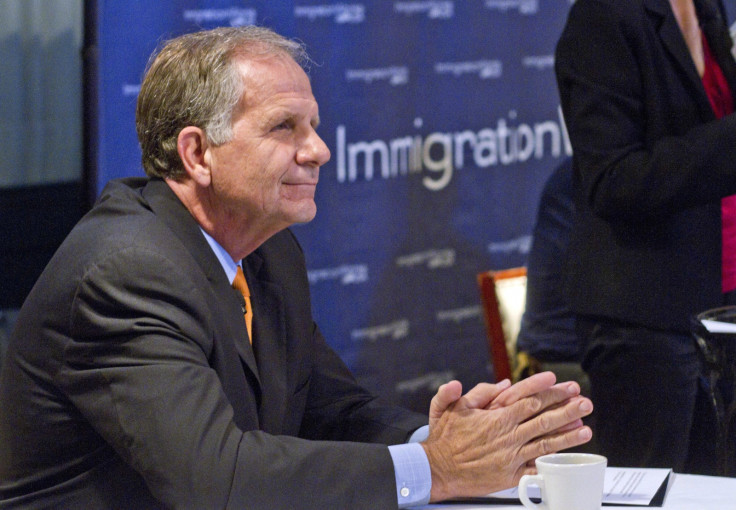 A newly obtained confidential ethics report revealed that 10 members of Congress, along with 32 staff members, took an all-expenses-paid trip to a conference at Baku on the Caspian Sea in 2013.
The trip was secretly paid in full by the State Oil Company of the Azerbaijan Republic (Socar), the Washington Post reported.
According to the ethics report, the politicians and staff received hundreds of thousands of dollars's worth of travel expenses, Azerbaijani rugs, silk scarves and crystal tea sets. Travel invoices obtained by the Washington Post show that airfare for the politicians and their spouses cost $112,899 (£71,750).
The members of Congress were identified as Democrats Rubén Hinojosa (Texas), Danny K Davis (Illinois), Sheila Jackson Lee (Texas), Yvette D Clarke (New York), Michelle Lujan Grisham (New Mexico) and Gregory W Meeks (New York) and Republicans Jim Bridenstine (Oklahoma), Steve Stockman (Texas), Ted Poe (Texas) and Leonard Lance (New Jersey).
Republican Representative Mike Turner of Ohio also attended the conference, but with a separate congressional delegation.
The 70-page report by the Office of Congressional Ethics revealed that the oil company allegedly sent $750,000 to US-based non-profit corporations in order to conceal the source of funding. Those non-profits then allegedly filed false statements with Congress stating they were funding the conference.
While the report has been sent to the House Committee on Ethics for an investigation, Socar said in a statement that its support of the conference was not a secret.
"At no time did Socar hide from the attendees of the conference our involvement," Socar said in a statement. "Socar has never been under investigation in this matter because the responsibility for disclosing Socar's financial support for the conference fell to those who were the trip's sponsors."
It continued continued: "We have co-operated fully. We are therefore disappointed that the compliance procedures may not have been followed correctly by the trip's sponsors and we are unclear why these disclosures were omitted."
According to the Washington Post, both Tom Rust, the chief counsel and staff director of the Ethics Committee, and Kelly Brewington, the spokeswoman for the Office of Congressional Ethics declined to comment.