The 10 new smartphones to look forward to before the end of 2016
iPhone 7, Samsung Note 7, Huawei Mate 9 and more are due to be released before 2017.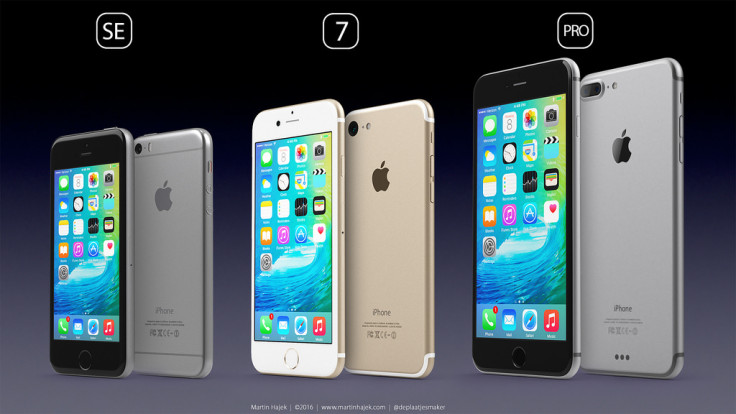 With the first half of 2016 well and truly behind us, it's time to look ahead at what the next six months will bring to the smartphone market. Despite a busy start, all of the big players still have major announcements up their sleeves to get us reaching for our credit cards in time for Christmas.
Here, then, is a speculative look at what smartphones you'll want to keep your eyes peeled for in the second half of 2016.
iPhone 7
No look at the third and fourth quarters of the smartphone year is complete without a new iPhone. Like clockwork, Apple typically uses a major press event in September to reveal the new iPhone, and we expect this year to be no different. The iPhone 7 is expected to have a very similar design to the iPhone 6 and 6S, albeit with redesigned antenna lines and a new rear camera. We also expect a new, more powerful processor, improved battery life, more storage and for it to come with iOS 10.
A big change is the removal of the audio jack, forcing users to ditch the classic style of ear or headphones and either buy some Bluetooth headphones or use a pair that connect via the phone's Lightning port. The phone's 4.7in screen is expected to remain unchanged.
Bigger changes will be held back until 2017, when Apple will celebrate a decade since the first iPhone was launched.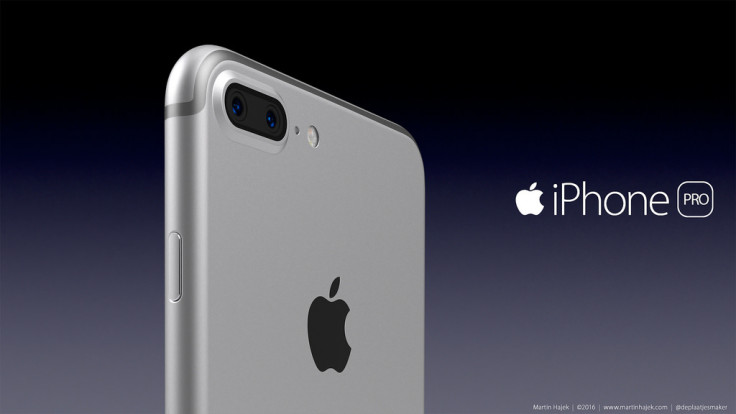 iPhone 7 Plus
Sporting the same upgrades and recognisable design as the smaller iPhone 7, the 7 Plus will have the same 5.5in screen as the 6S Plus, but offer up a rear camera which is even better than the regular iPhone 7. Leaked images show two rear lenses, but what these are for is yet to be revealed.
iPhone 7 Pro
There have been claims Apple will reveal three versions of the iPhone 7, with a Pro model sporting the highest price and a Smart Connector on its back, just like that on the iPad Pro. This could let the phone connect to a range of accessories and perhaps even a keyboard dock.
Samsung Galaxy Note 7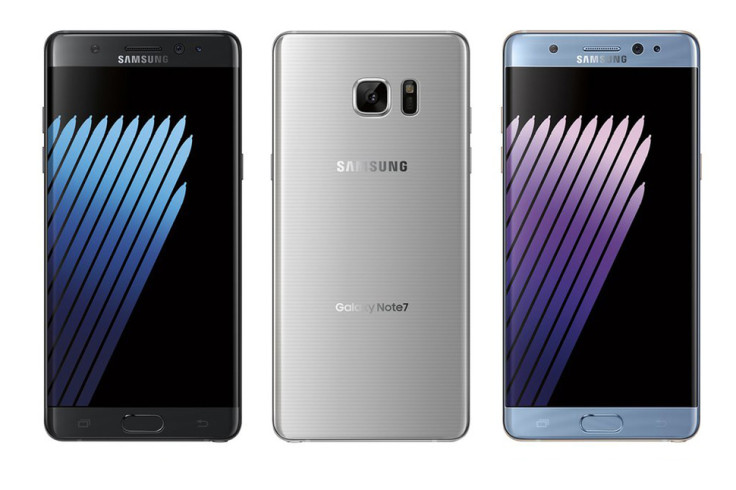 No, we don't know what happened to the Note 6 either, given Samsung's last big-screen handset was called the Note 5. Anyway, the Note 7 will be launched at a media event in London and New York on 2 August. The phone will have a big screen, a stylus and a very similar design to the Galaxy S7 and S7 Edge.
We're expecting massive power, long battery life, great cameras and a retina eye scanner for a new and even more secure way of keeping thieves out of your inbox.
Google Nexus 5 and Google Nexus 6
Although still great phones, Google's Nexus duo from 2015 are getting long in the tooth. For 2016, we're expecting both the Nexus 5X and larger Nexus 6P to receive updates, with HTC tipped to be manufacturing both and future Nexus handsets for the next three years.
Both handsets will undoubtedly run Android 7.0 Nougat, and we expect them to be a good chunk cheaper than some rivals, especially the Nexus 5. That phone is likely to have a plastic body, while the larger and more expensive Nexus 6 will be made from metal and have an altogether more premiums design to tackle the iPhone and Samsung Galaxies of this world.
Lenovo Moto Z and Moto Z Force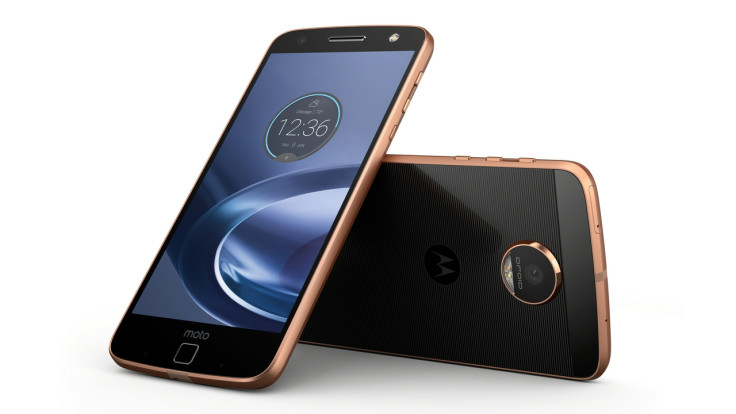 Already announced but not available in the UK and Europe yet, the Moto X and Moto X Force are a pair of flagship Android handsets by Lenovo, which recently took control of the Motorola brand and the phones that came with it.
Neither phone has a headphone jack, and instead uses the new USB Type-C port to charge, sync and play audio through. The phone's both have 5.5in AMOLED screens with a resolution of 2560 x 1440 and an impressive pixel density of 534 per inch. The Force, which is slightly larger in every direction than the regular Moto X, features a shatterproof glass screen.
Both are powerful handsets with impressive front and rear cameras which both pack larger pixels for capturing more light.
Microsoft Surface Phone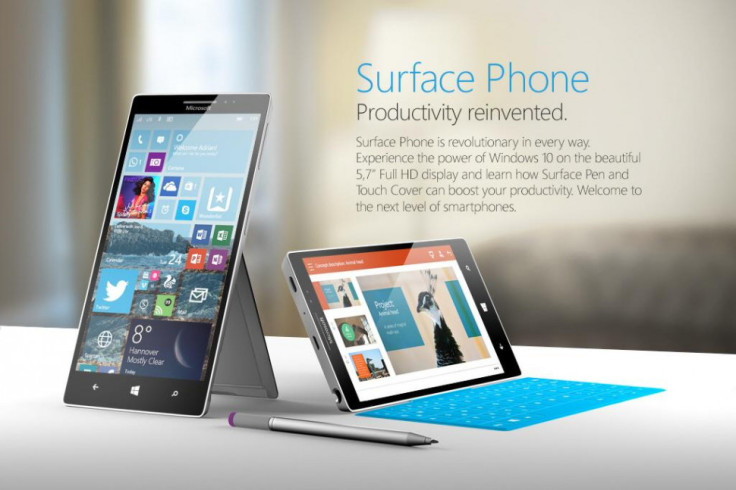 A bit of an outside bet and more likely to come in 2017, if ever, is the Surface Phone by Microsoft. The company hasn't released a smartphone of its own yet, so there is still every chance the rumours and leaks seen so far could amount to nothing, especially considering the poor performance of Windows Phone and Surface tablet sales which have barely scratched the iPad's dominance.
And yet, the sheer beauty of some mock-ups and renders is enough to make us want the Surface Phone to become a reality. It would likely take design cues from the Surface tablet range, and is tipped to arrive in either late 2016 or the first half of 2017, just in time to disrupt the iPhone's double-digit birthday party.
Three options are tipped to exist, each either varying performance and storage, but all are rumoured to have the same 5.7in screen.
Huawei Mate 9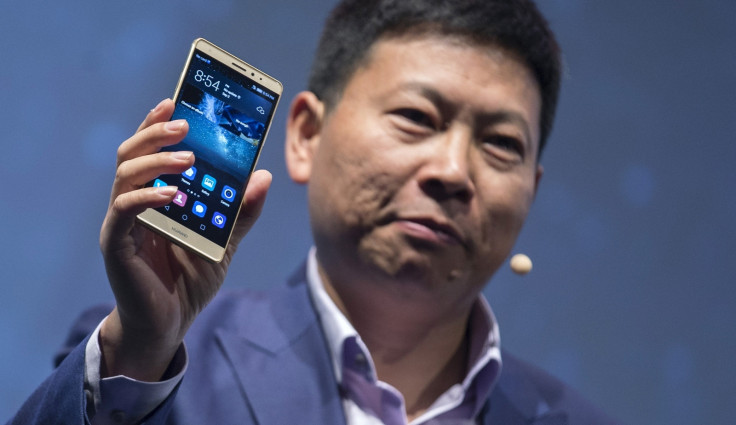 Said to pack a 20-megapixel, dual-lens rear camera, the upcoming Mate 9 could quickly overtake the P9 to become Huawei's flagship smartphone for 2016. Replacing the Mate S, pictured above, the Mate 9 is also said to have a newer and more powerful processor than the P9, but with a 6in screen it could remain a niche phone that is too large for many.
© Copyright IBTimes 2023. All rights reserved.