Cordellia Buckley: 10-year-old bites into dead frog in McDonald's chicken wrap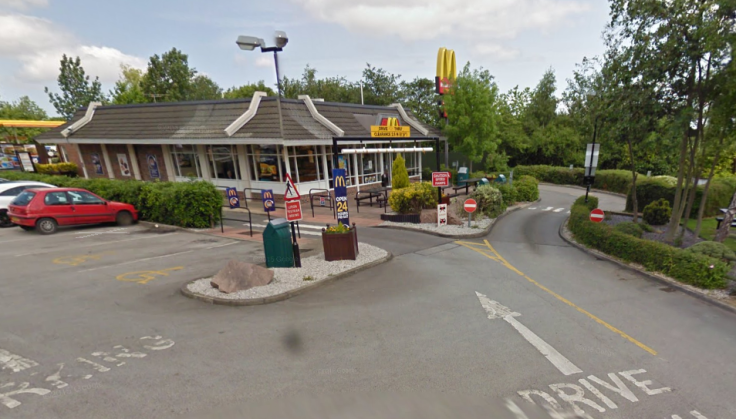 A 10-year-old girl was given a horrible shock and then nearly vomited after biting into a dead frog concealed inside a McDonald's chicken wrap. Cordellia Buckley stopped with her father at a McDonald's drive-thru in north Wales when she bought the offending £1.99 Big Flavour Sweet Chilli Chicken Wrap.
She had to stop herself from being sick after biting into something tough and rubbery within. It was only when she pulled out the four-inch-long amphibian that she realised she'd nearly eaten a frog.
According to her father, Cordellia has been put off fast food for life and has sworn off McDonald's following the incident. Dave Buckley, 42, from Merseyside said he believed the water dweller must have been put in the wrap on purpose as some kind of prank.
"It's not a natural thing, like finding a slug in your lettuce. It was quite obvious that someone had put it in there, I suspect as a Halloween prank," he was reported by ITV as saying.
"Someone is making these wraps up. A frog doesn't just turn up in a wrap. I don't think it was a mistake, but if it was then it's crazy that someone didn't notice it. Cordie was just disgusted that she had a frog in her mouth and she still isn't eating properly."
Buckley has criticised McDonald's handling of the matter saying the popular fast food chain had not offered him an apology and simply given a refund. The family said McDonald's had also asked them to return the frog.
Dave's partner Allison Willock explained: "It's all wrapped up in an outside fridge at the moment. It's starting to smell but we need to preserve it."
A McDonald's spokesperson told IBTimes UK: "The customer did not raise this with anyone in our restaurant on Saturday. Food hygiene and safety is of the utmost importance and we take matters like this very seriously.
"Our wraps are freshly prepared when ordered and it is extremely unlikely this originated from our restaurant and there is no evidence to suggest otherwise at this stage. We have asked the customer to return the item to us, so that we can investigate further."
© Copyright IBTimes 2023. All rights reserved.