A man in Lincoln City, Oregon, was stunned to find a dead mouse served to him and his friend in Subway sandwich, with the manager of the establishment left "in shock" after the rodent fell out of the bread, along with some spinach.
Matt Jones posted a picture of the slightly frozen dead mouse on Facebook after it was served to his friend Jay Amstead for lunch. Jones explained in a comment alongside the post that the rodent was only revealed when the manager moved some of the spinach around.
"Jay, who I was getting lunch with, ordered the spicy Italian and the manager lady finished off the last bit of spinach for his sandwich ... when she spread the spinach across it, that little mouse was in it folded up!" Jones wrote.
Able to see the funnier side of the incident, and he added: "Jay was shocked and I asked what is it a finger nail or a pubic hair... He said no it's a little bigger than that! So I walked back up to the counter and asked to see what it was! She actually let me take a picture of the mouse in the Subway sandwich! LMFAO!"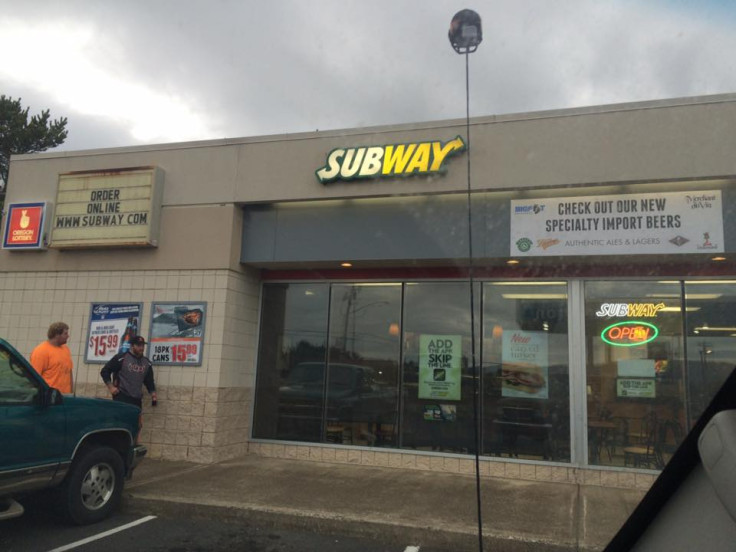 One individual commenting on the post wrote: "This is SO disturbing!! Subway and whoever is their spinach supplier is needs to have some heat put on them!"
Speaking to local TV station KGW, Amstead said:"It was unfortunate I was the lucky recipient. It was wet and dead. His tail was curled up and you could see his two front teeth.
Subway said in a statement no complaints were made following in the incident: "As soon as the customer alerted the owner about what happened, they were immediately given a full refund and an investigation was launched.
"To be cautious, all of the products in the sandwich unit were disposed of and a thorough cleaning took place, in which the Health Department gave the restaurant a clean bill of health. There were no other complaints made."