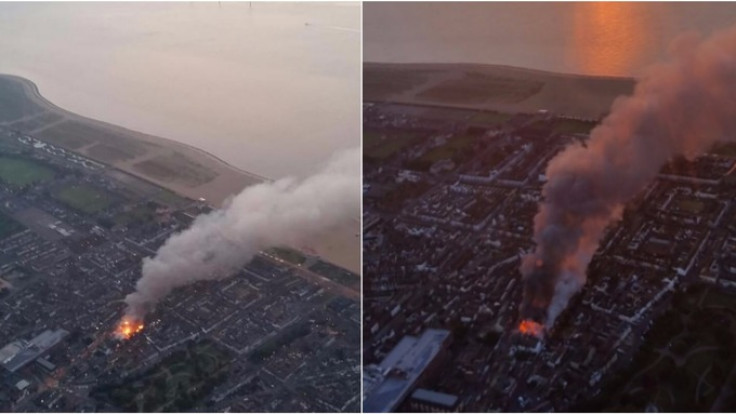 More than 100 firefighters have tackled a huge blaze at a bowling alley in Great Yarmouth, with smoke from the scene being seen from miles around.
The fire broke out at the Regent Superbowl around 3:20am on 5 August, forcing the closure of nearby roads during morning rush hour.
Norfolk Fire Service managed to control the fire around 10am, but warned local residents that it was "smouldering, so quite a lot of smoke around still".
No one is reported to have been injured during the blaze and investigations are underway to what caused it.
Arial photographs from the National Police Air Service Wattisham showed the extent of the fire bellowing out from the building, which occurred in Regent Street, the main tourist street close to Britannia Pier.
It is understood that the Regent Superbowl, which has an indoor market underneath, has been severely damaged.
A Norfolk Police spokesperson said: "It is too soon to confirm the cause of the fire which appears to be under control however there is a large amount of debris in the area. No-one has been reported injured at this time."