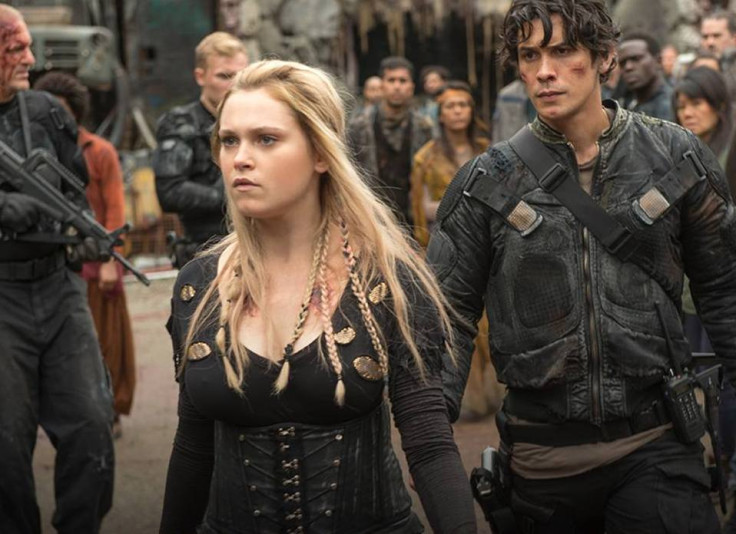 The 100 season 4 finale airs this Wednesday (24 May) when Clarke, Bellamy, Raven and others will be forced to confront the reality of the imminent nuclear disaster and make impossible decisions to ensure their survival.
Episode 13 is titled, Praimfaya, which airs on 24 May at 9pm EST on The CW Network. The official synopsis reads as follows: "It's a race against the end of the world as Praimfaya arrives forcing our heroes to make impossible decisions to ensure their survival." Click here to watch The 100 season 4 live via The CW app, alternately you can watch it online by clicking here (only in US).
The group through the course of The 100 season 3, has come up with different ways to ensure survival. Newly elected Commander Octavia Blake alongside more than a thousand others are seeking shelter in the Second Dawn Bunker, and are prepared to live a subterranean lifestyle for at least five years.
Meanwhile, Octavia's brother Bellamy along with Clarke and several other main characters, are working on a last-ditch effort to escape Earth and return to the Ark, the space station they once called home many years ago.
Showrunner Jason Rothenberg spoke to The Hollywood Reporter about the finale episode. He said, "Whether or not our characters make it to space... that's obviously been set up at the end of the previous episode, and so we know that's what they're trying to accomplish. And in a very different and cool way, that's what this story is: it's a real-time question of can they get off the planet before the Death Wave hits."
The episode will feature Clarke making a difficult decision yet again. Rothenberg explained, "In this episode, Clarke is once again forced to have to make an extremely sacrificial choice. In the past, she's had to sacrifice hundreds of lives at times. This is a little bit more personal than that, though I don't think it's any less impactful on her. It will certainly shape her in ways we have not seen before in season five — if she survives it."